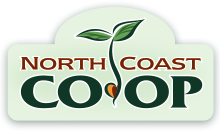 Notice: Undefined index: parent_id in /var/www/vhosts/northcoast.coop/htdocs/assets/common.php on line 86 Notice: Undefined index: id in /var/www/vhosts/northcoast.coop/htdocs/assets/common.php on line 86
Notice: Undefined index: id in /var/www/vhosts/northcoast.coop/htdocs/assets/common.php on line 296
Notice: Undefined index: page_image in /var/www/vhosts/northcoast.coop/htdocs/assets/super_box.php on line 5
Notice: Undefined index: id in /var/www/vhosts/northcoast.coop/htdocs/assets/common.php on line 301
Notice: Undefined index: id in /var/www/vhosts/northcoast.coop/htdocs/assets/common.php on line 386

Notice: Undefined index: parent_id in /var/www/vhosts/northcoast.coop/htdocs/assets/common.php on line 524 Notice: Undefined index: id in /var/www/vhosts/northcoast.coop/htdocs/assets/common.php on line 524
Getting to Us
We look forward to your visit, however you choose to get to us!
Walk
Our Arcata store is located one block off the Plaza city center and our Eureka store is located a few short blocks from Old Town city center. While we are dog lovers ourselves, we ask that you do not leave dogs unattended at our stores, especially not tied to bike racks and in front of entryways. Your dog and our shoppers appreciate your cooperation on this matter!
Ride Your Bike
We have ample bike parking and a bike pump available at Customer Service should you need it. Please watch for pedestrians and cars as you navigate through our busy parking lots.
Take the Bus
Redwood Transit System's (RTS) Southbound "Mainline Route" that runs along the Highway 101 corridor from Trinidad to Scotia stops at 4th and B streets in Eureka, right in front of the Co-op! RTS stops at 6th and H streets in Arcata, just two short blocks from our store. There are plenty of bus options within the Humboldt Transit Authority's (HTA) system of services. Plan your trip by visiting the Humboldt Transit Authority's website.
Drive
While we encourage shoppers to use human-powered or public transportation to our stores, we realize that it is not always possible. If you need to drive, we have a private parking lot at each of our stores, as well as on-street parking. Trailers and over-sized vehicles are not recommended for our busy lots, but can be accommodated on streets near our stores.
Notice: Undefined index: id in /var/www/vhosts/northcoast.coop/htdocs/assets/footer.php on line 6
Notice: Undefined index: id in /var/www/vhosts/northcoast.coop/htdocs/assets/footer.php on line 13
Notice: Undefined index: parent_id in /var/www/vhosts/northcoast.coop/htdocs/assets/footer.php on line 20 Notice: Undefined index: id in /var/www/vhosts/northcoast.coop/htdocs/assets/footer.php on line 20
Notice: Undefined index: id in /var/www/vhosts/northcoast.coop/htdocs/assets/footer.php on line 25
Notice: Undefined index: parent_id in /var/www/vhosts/northcoast.coop/htdocs/assets/common.php on line 519 Notice: Undefined index: id in /var/www/vhosts/northcoast.coop/htdocs/assets/common.php on line 519