Co-op Calendar
Annual Membership Meeting & Gathering
CO OP EVENT
Location:
Sequoia Conference Center
25 4th Street, Eureka
Sunday Oct 22, 2017
1:00 pm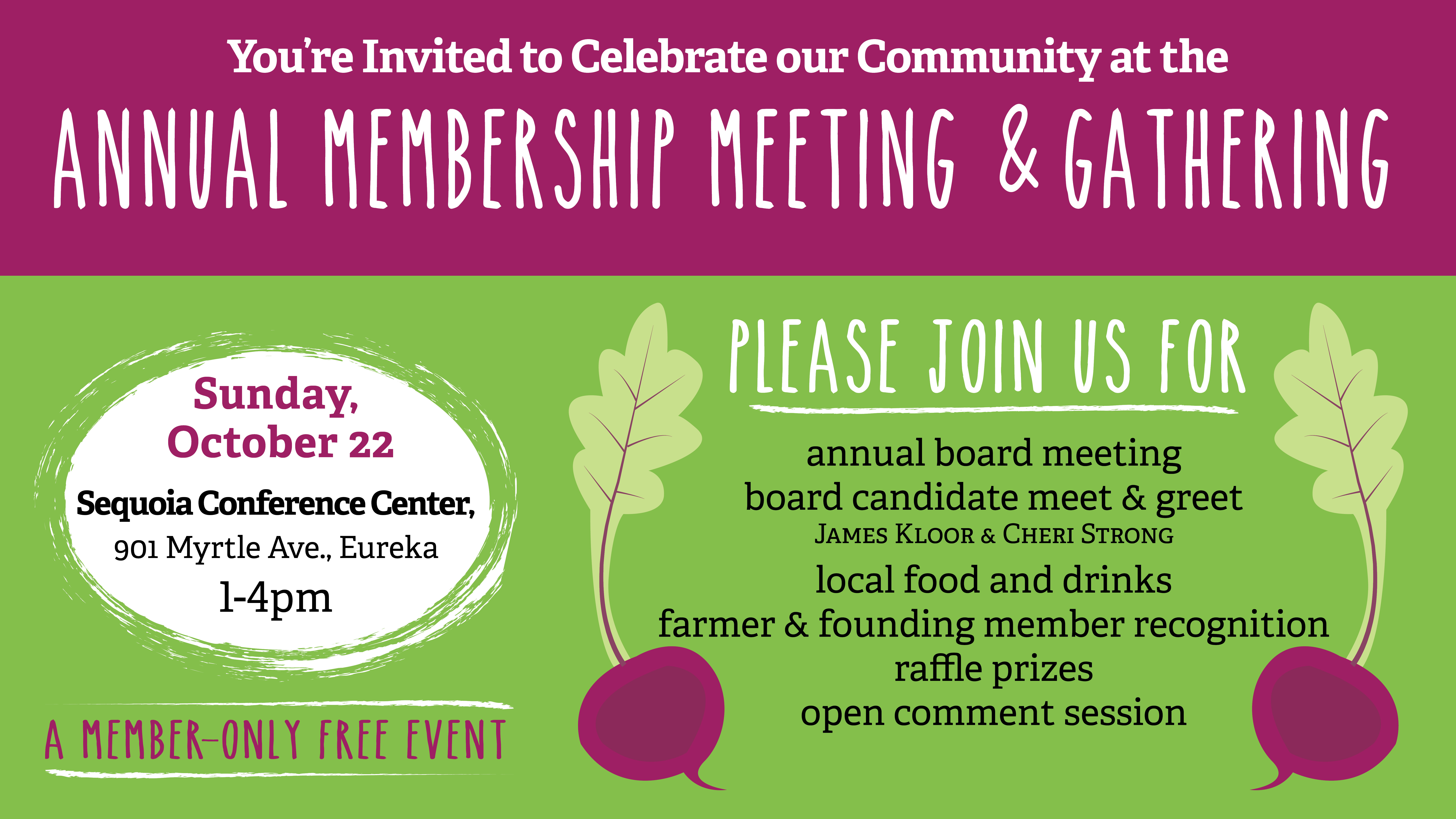 Celebrate our community at the Annual Membership Meeting & Gathering, a member-only, free event. Please join us for:
Annual Board Meeting

Board Candidate Meet & Greet (James Kloor and Cheri Strong)

Local Food and Drinks

Raffle Prizes

Open Comment Session
There will be a kid's corner provided by SCRAP Humboldt! Our annual Gathering and Meeting is from 1-4pm at the Sequoia Conference Center - 901 Myrtle Avenue in Eureka.
Members are allowed to bring one guest. Please RSVP at Customer Service, by calling Jolie at (707) 822-5947 ext. 260, or emailing jolieharvey@northcoast.coop.
Featured Upcoming Events:
COMMUNITY EVENT
Family friendly annual event sponsored by the Co-op
MEMBER EVENT
All Co-op members are invited to attend our Policy & Procedures Committee meetings!