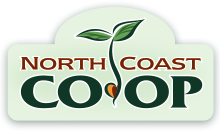 Co-op Calendar
Pumpkin Patch
Location:
Warren Creek Farm on the Arcata bottoms
811 I Street, Arcata
Friday Oct 06, 2017
Pumpkin Patch at Warren Creek Farm is a collaborative effort between the North Coast Co-op and Paul Giuntloi of Warren Creek Farm. This long-standing annual program wouldn't be possible without the financial assistance from the Cooperative Community Fund.
Each fall, the Co-op provides more than 3,700 students with an educational field trip to a local, organic farm where they learn about the food system and pick out a free pumpkin.
There are three ways to donate to the Cooperative Community Fund
Rounding Up - You can support the Cooperative Community Fund at the register. Simply ask the cashier to Round Up! Your purchase will be rounded to the next whole dollar, or you can add as much as you choose. The extra amount will be donated to our Cooperative Community Fund.

Tax-Deductible Donation - Make a tax-deductible donation direct to the Cooperative Community Fund online through the Humboldt Area Foundation. Co-op member-owners can also donate their patronage refunds or dividends direct to the fund.

Paper Bag Charge - In 2011, North Coast Co-op began charging 10 cents each for paper bags as part of our campaign to reduce single-use bags. We have never carried plastic bags at the register, but we thought we could be doing more to encourage the use of reusable bags.
Click here for more information about the Cooperative Community Fund.
Featured Upcoming Events:
MEMBER EVENT
All Co-op members are invited to attend our Member Action Committee meetings!
COMMUNITY EVENT
Family friendly annual event sponsored by the Co-op