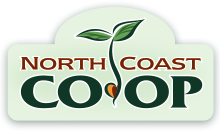 Co-op Calendar
FFA Cooperative Marketing Contest
Location:
Ferndale High School
Wednesday Nov 08, 2017
5:00 pm
The North Coast Agriculture Partners is comprised of agriculture teachers from the Humboldt and Del Norte FFA Chapters with a goal of improving and enhancing agriculture programs at local high schools.
The Humboldt Del Norte Section FFA Cooperative Marketing Contest engages students by motivating them to study and learn about cooperatives and how they operate in the agriculture industry. The teams are made up of FFA members from local area high schools that come to the contest to take a cooperative test.
Contest date and Check Ceremony is at 5 pm on Nov 8, 2017 at Ferndale High School. In addition to being a sponsor, the Co-op is generously supplying Co-op branded organic apple juice and cake made by our North Coast Co-op Bakery.
Featured Upcoming Events:
COMMUNITY EVENT
Learn about some unique and elegant gifts that will delight your friends and family, while
CO OP EVENT
All Co-op members and shoppers enjoy 10% off the entire Wellness Department today.