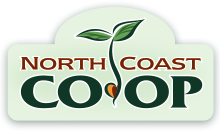 Co-op Calendar
Genuine Health Wellness Demonstration
DEMO
Location:
811 I Street, Arcata, CA 95521
Wednesday Mar 07, 2018
12:00 pm - 3:00 pm
Live your life in BOLD
More than just words, this is Genuine Health's truth.
You may be surprised. You may not recognize that as being who we are. But it is and always has been. We've come to the realization that our greatest ambition is to be who we already are; and we are celebrating with a renewed manifesto and a bold new look this fall.
Like you, we are driven by relentless curiosity. We are seekers for a better way.
This passion has fueled our mission to be leaders, to be instigators of change. We know there is a better way and we will stop at nothing to uncover it. To attain the ultimate truth, the ultimate knowledge, which will serve the ultimate purpose: to change the way people are nourished.
We believe every human being not only deserves this, but can also achieve it. There is a better way and it is within your power.
Genuine Health is possible!
Featured Upcoming Events:
COMMUNITY EVENT
Support PBS North Coast by bidding on wine donated by the North Coast Co-op