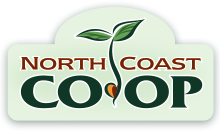 Co-op Calendar
Local Inspirations: Dick Taylor Chocolates
DEMO
Location:
25 4th Street, Eureka, Ca 95501
25 4th Street, Eureka
Tuesday Apr 17, 2018
11:30 am - 2:00 pm
THE MOST HANDS-ON APPROACH WE COULD TAKE WAS TO START WITH THE RAW CACAO. WE ARE ABLE TO SOURCE THE FINEST FAIRLY-TRADED CACAO AND PERFORM ALL THE STEPS IN-HOUSE TO TURN THE RAW INGREDIENTS INTO DELICIOUS CHOCOLATE, ALL IN OUR SMALL FACTORY IN EUREKA, CALIFORNIA. THIS ENTIRE PROCESS TAKES APPROXIMATELY THREE WEEKS TO COMPLETE BUT ALLOWS US TO MAKE SOME OF THE FINEST CHOCOLATE POSSIBLE. WE USE ORGANIC CACAO AND ORGANIC CANE SUGAR IN OUR CHOCOLATE. BY NOT CUTTING CORNERS OR TAKING SHORTCUTS IN OUR PROCESS WE ARE ABLE TO LEAVE OUT VANILLA, ADDITIONAL COCOA BUTTER OR OTHER EMULSIFIERS, IN HOPES OF CAPTURING AND HIGHLIGHTING THE SUBTLE FLAVOR NUANCES IN THE CACAO WE SOURCE FROM AROUND THE WORLD. WE HOPE YOU WILL GET AS MUCH ENJOYMENT EATING OUR CHOCOLATE AS WE DO MAKING IT."
- ADAM DICK & DUSTIN TAYLOR
Featured Upcoming Events:
COMMUNITY EVENT
This class will show you various ways to preserve apples and enjoy them all winter
CO OP EVENT
All Co-op members and shoppers enjoy 10% off the entire Wellness Department today.