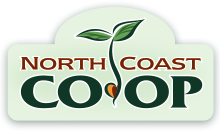 Notice: Undefined index: parent_id in /var/www/vhosts/northcoast.coop/htdocs/assets/common.php on line 86 Notice: Undefined index: id in /var/www/vhosts/northcoast.coop/htdocs/assets/common.php on line 86
Notice: Undefined index: id in /var/www/vhosts/northcoast.coop/htdocs/assets/common.php on line 288
Notice: Undefined index: page_image in /var/www/vhosts/northcoast.coop/htdocs/assets/super_box.php on line 5
Notice: Undefined index: id in /var/www/vhosts/northcoast.coop/htdocs/assets/common.php on line 293
Notice: Undefined index: id in /var/www/vhosts/northcoast.coop/htdocs/assets/common.php on line 378

Notice: Undefined index: parent_id in /var/www/vhosts/northcoast.coop/htdocs/assets/common.php on line 516 Notice: Undefined index: id in /var/www/vhosts/northcoast.coop/htdocs/assets/common.php on line 516
2016 Election Guide
Below, find the information that was printed in the 2016 Election Guide. This information is also available in printed form in stores.
Election Season in Full Swing
By Leah Stamper, Nominating Committee Chair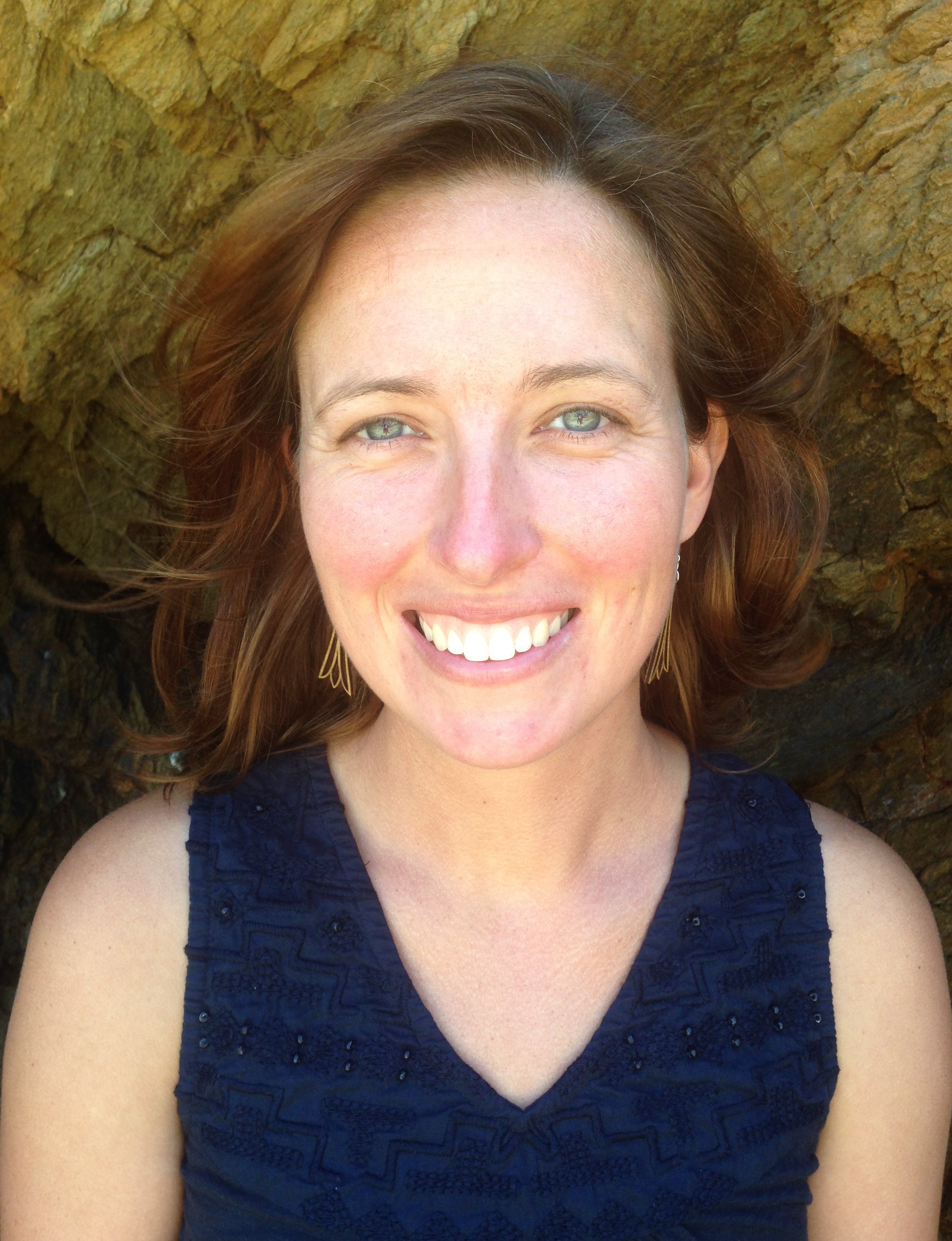 Fall is in the air and election season is upon us! As we continue to feast on local tomatoes and summer melons, it's time to get ready to fill two open seats on the North Coast Co-op's Board of Directors.
We hope to see you all out there at the voting box! Participating and voting is how our members can shape the future of the Co-op and make their voices heard. Voting is open to members, but remember there is only one vote per member number.
This season we have two candidates running for the board and their statements are included in the Meet the Candidates section of this guide. You will also have opportunities to meet the candidates in person, including at the Annual Membership Meeting on October 22. The candidates have been asked to be present for members to talk with and ask questions; they will also be given the opportunity to give a statement to the members at the meeting. We also encourage candidates to campaign outside the stores, so if you see them out there, please introduce yourself and get to know the members that may be representing you.
This year the voting stations will be ready to accept your ballot on October 3 and voting will end on October 26 at store closing. Ballot boxes will be near the entrance of each store. You may bring the ballot included in the Co-op News, but if you forget there will be extra ballots available at the table. Ballots can also be mailed in to: North Coast Co-op, ATTN: Membership Coordinator, 811 I St., Arcata, CA 95521.
The Nominating Committee is looking forward to a great election season; please let your voice be heard! On October 27, we will be counting votes and invite you to come and observe the count at the Ten Pin Building. Don't forget the second Cooperative Principle: Democratic Member Control. So come out and vote!
Meet the Candidates
Mary Ella Anderson

I was appointed to the board to fill a vacancy created by resignation of a previous board member following the 2015 board election. I had been a candidate in that election, attended board meetings, was a member of the Member Action Committee, an advocate for inclusion of members and workers in board discussions and decisions, and a supporter of efforts to provide support for a strong network of local food producers as well as the adoption of cooperative principles in other areas of our lives, such as housing, transportation, child care, elder care and so on.
In my short time on the board, I have appreciated the cooperative spirit, skills and intelligence of the other board members. We are respectful of one another and united in our determination to act in concert with the principles we espouse. Changing the existing culture to one that is democratic, socially responsible and founded in the equality of all participants has been a challenging process. I believe this board is up to the task. I would welcome the opportunity to continue being part of it.
Like our membership, this board is comprised of people with various backgrounds, skills and experience. That diversity makes us strong. I have a particular affinity for older members, being old myself, and try to represent the concerns of our aging population. But whatever your age, I would appreciate your vote.
Robert Donovan

Across the country from Mississippi to the Dakotas and then Virginia to Santa Barbara, I have had the honor to witness, see and serve co-ops throughout our great land. I will serve you. Here's my best phone number: 707-NCC-OOP3 (707- 622-6673), and my best email address coopmember26265@gmail.com. Please text or email or telephone at your convenience. I will answer all inquiries and concerns immediately. You deserve the best and all your needs to be met.
Ed Smith — Employee Director Candidate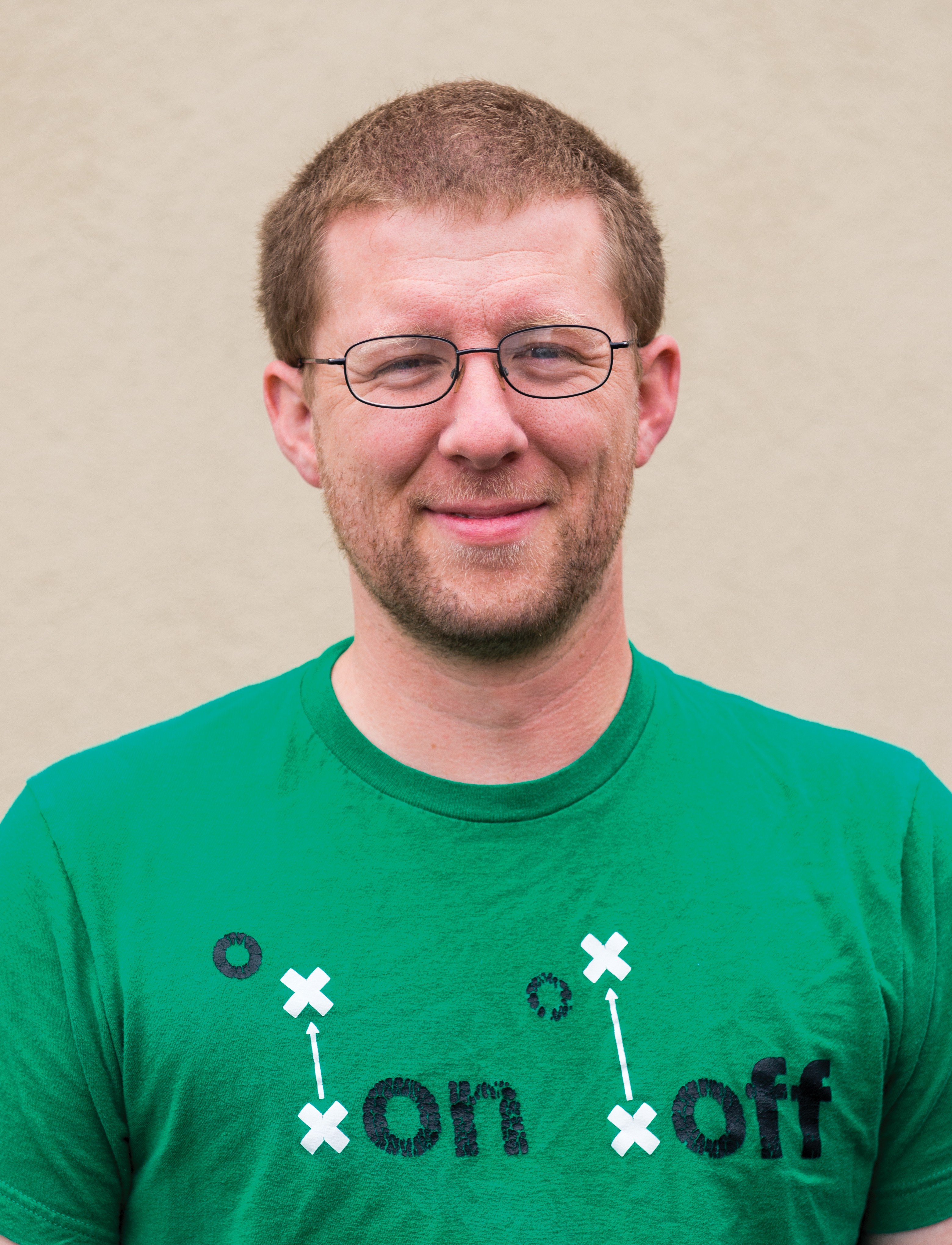 Having grown up in this area and shopped at the Co-op for my entire life, I feel that it is to be protected and nurtured as a crucial part of our community. As such, I feel that it is my duty to join the board and help guide the Co-op through the challenges it faces.
Since joining the Co-op as an I.T. Technician in September of 2014, I've met the best group of co-workers I've ever had. My position involves the care and feeding of all the computer equipment, networking, phone systems, and point of sale terminals in both stores as well as the warehouse. This gives me a much broader view of Co-op operations than most positions allow. I believe that this will give me an excellent perspective as an Employee Director.
In the past I've worked in the customer service front lines of a small auto repair shop where we specialized in quality work and personalized service, something I strive for in everything I do. I also successfully started and ran a small computer sales/service business in the late '90s, and just prior to joining the Co-op I worked as a traveling CNC router technician. In all my travels I never found a place I liked better than Humboldt nor a store that I liked as much as the Co-op.
My childhood here in Humboldt involved more Humboldt County Board of Supervisors meetings than I would have liked, while I didn't enjoy board meetings at the time it gave me an understanding of the board/committee process on an almost subliminal level. Since going to my first Co-op board meeting last year I've found that I rather enjoy them.
I believe there are three major areas that we can improve on as an organization.
While we've been making great gains in resource and waste management I think we can go further. In particular, I intend to look closely at how close to zero net energy consumption we can go. This is good for the environment and good for the Co-op financially.
Member and customer outreach. I've heard from a number of fronts that the members feel disconnected. I feel that we are already making a better connection, certainly more people are coming to board meetings now than even a year ago, but we can do better! We also have a lower percentage of customers that are members than most Co-ops; we need to do better here.
Much of our infrastructure is either old (Arcata) or poorly installed by the building owners (Eureka). In the I.T. realm, we have been working hard at replacing all the old parts, I would like to expand this process to the entire organization. We're awesome now, imagine how awesome we would be if we weren't fighting aged infrastructure!
I am extremely pleased to have found an entire organization as dedicated to quality work and personalized service as I am, and I intend to bring this same ethos with me to the board.
Proposed Bylaw Changes
Click on the images below to view the full-sized PDFs.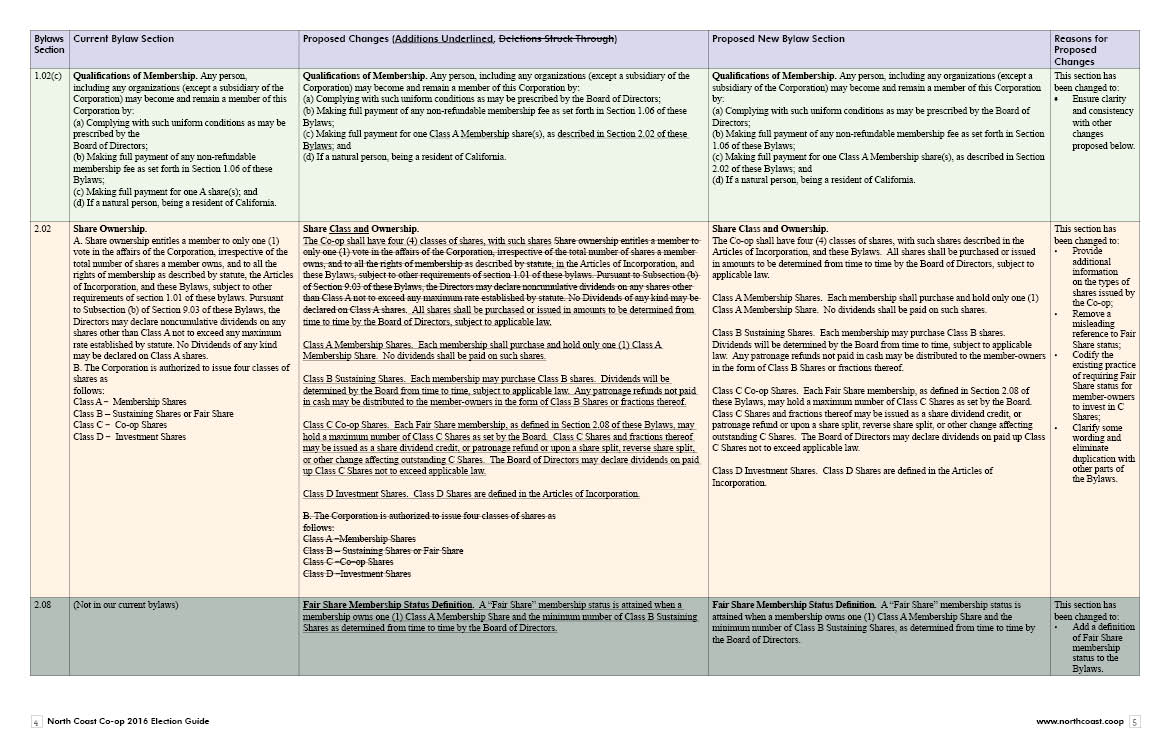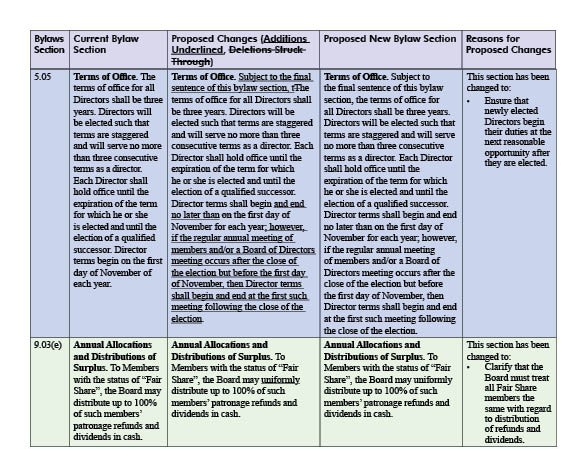 All ballots due by October 26 at 9pm
Return your ballot to the provided ballot boxes available in both store locations. Be sure to fold your ballot in thirds along the guides to retain anonymity.
You can also put your ballot in an envelope and mail it to:
Attn. Membership Coordinator
North Coast Co-op
811 I Street
Arcata, CA 95521
Votes will be considered valid if all of the following apply:
Membership with the North Coast Co-op is current as of September 7*, 2016.
Votes per ballot cannot exceed the number of open seats.
Ballots must include the member-owner's name written legibly, their membership number and their signature.
Write-in candidates must be current members of the North Coast Co-op and agree to candidate requirements (list available at Voting Table).
All ballots, including mailed ballots, are to be received by 9pm on October 26.
Policies and Procedures
In the event that more than one otherwise valid ballot is cast by the same membership but by a different name on the membership, the vote of the majority will bind all.
Electioneering will not be allowed within 15 feet of the ballot boxes or 5 feet of any entrances to the stores.
Ballot boxes are located near the front entrance in each store.
Ballots may be dropped off at ballot boxes in either the Arcata or Eureka store or mailed to the address shown on the back of the ballot. All mailed ballots must be received by 9pm on October 26.
For a vote to be valid a quorum must be met, which is 250 or 5 percent of the membership (whichever is lesser) casting valid ballots.
The two candidates receiving the highest number of votes will be elected, with the exception of the Employee Director. The Employee Director must be ratified by the membership.
The Nominating Committee will count the ballots on October 27 and notify the membership with in-store signs within 2 days and social media announcements within 3 days.
* Based on Bylaw Section 4.13(c) Membership, the date for determining eligibility to vote is forty-five (45) days before the date of the meeting. Since the Annual Membership Meeting is October 22, September 7 is this year's date of record.
Notice: Undefined index: id in /var/www/vhosts/northcoast.coop/htdocs/assets/footer.php on line 6
Notice: Undefined index: id in /var/www/vhosts/northcoast.coop/htdocs/assets/footer.php on line 13
Notice: Undefined index: parent_id in /var/www/vhosts/northcoast.coop/htdocs/assets/footer.php on line 20 Notice: Undefined index: id in /var/www/vhosts/northcoast.coop/htdocs/assets/footer.php on line 20
Notice: Undefined index: id in /var/www/vhosts/northcoast.coop/htdocs/assets/footer.php on line 25
Notice: Undefined index: parent_id in /var/www/vhosts/northcoast.coop/htdocs/assets/common.php on line 511 Notice: Undefined index: id in /var/www/vhosts/northcoast.coop/htdocs/assets/common.php on line 511