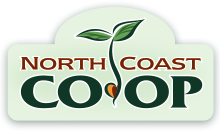 Notice: Undefined index: parent_id in /var/www/vhosts/northcoast.coop/htdocs/assets/common.php on line 86 Notice: Undefined index: id in /var/www/vhosts/northcoast.coop/htdocs/assets/common.php on line 86
Notice: Undefined index: id in /var/www/vhosts/northcoast.coop/htdocs/assets/common.php on line 296
Notice: Undefined index: page_image in /var/www/vhosts/northcoast.coop/htdocs/assets/super_box.php on line 5
Notice: Undefined index: id in /var/www/vhosts/northcoast.coop/htdocs/assets/common.php on line 301
Notice: Undefined index: id in /var/www/vhosts/northcoast.coop/htdocs/assets/common.php on line 386

Notice: Undefined index: parent_id in /var/www/vhosts/northcoast.coop/htdocs/assets/common.php on line 524 Notice: Undefined index: id in /var/www/vhosts/northcoast.coop/htdocs/assets/common.php on line 524
Co-op Community Kitchen
In Eureka!
Community Meeting Space
Not only is our Community Kitchen used for classes and workshops, but it can also be reserved for private use. We welcome the community to host meetings at our Eureka kitchen location.
*Due to the Eureka store reset and Deli remodel, use of the Community Kitchen is suspended until Fall 2017.
Notice: Undefined index: id in /var/www/vhosts/northcoast.coop/htdocs/assets/footer.php on line 6
Notice: Undefined index: id in /var/www/vhosts/northcoast.coop/htdocs/assets/footer.php on line 13
Notice: Undefined index: parent_id in /var/www/vhosts/northcoast.coop/htdocs/assets/footer.php on line 20 Notice: Undefined index: id in /var/www/vhosts/northcoast.coop/htdocs/assets/footer.php on line 20
Notice: Undefined index: id in /var/www/vhosts/northcoast.coop/htdocs/assets/footer.php on line 25
Notice: Undefined index: parent_id in /var/www/vhosts/northcoast.coop/htdocs/assets/common.php on line 519 Notice: Undefined index: id in /var/www/vhosts/northcoast.coop/htdocs/assets/common.php on line 519