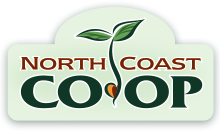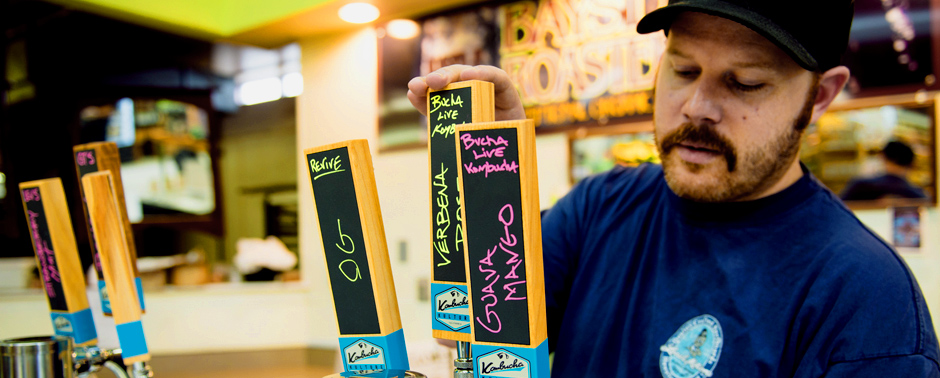 Departments
From fresh, local organic produce to custom deli sandwiches and shelves stocked with natural grocery items, North Coast Co-op has it all. We are the perfect stop for your weekly shopping needs, a quick lunch, or a special bottle of wine.
Each department at the Co-op strives to carry products that are environmentally sound, socially responsible, support our local community & economy, and meet the needs of our members, as stated in our Purchasing & Merchandising Policies.

Using wholesome ingredients, including organic flour, organic butter and organic eggs, we make bread, cookies, cakes, muffins and more.
Learn more...

We have more than 500 bulk options in each of our stores! Everything from grains and nut butters to rice, pasta, dried soup, frozen fruits, soap, teas, coffee beans and sweets.
Learn more...

We offer kombucha on tap, fresh smoothies, hot coffee and more!
Learn more...

Whether you are looking for a particular product, want to leave a comment or sign up for membership, our knowledgeable staff can assist you.
Learn more...

Dairy, Cheese & Alternatives
We carry a full line of cheeses, including dairy alternatives and more.
Learn more...

Our menus are developed with consideration for the dietary needs of those who are vegetarian, vegan, and gluten free. Don't hesitate to ask us about our ingredients.
Learn more...

We offer an extensive selection of organic and high quality products carefully chosen to meet the needs of our diverse membership. Plus, find frozen foods, raw foods, pet food, beer brewing supplies, cleaning supplies and bulk items.
Learn more...

Our General Merchandise departments, along with our Floral & Garden departments, are great places to find unique home and garden supplies.
Learn more...

Our Meat Department features local, organic, grass-fed, pastured and all-natural options. We are the only grocery store in Humboldt with a full service butcher, which means we "break beef" right in our stores.
Learn more...

We work directly with local farmers to ensure the largest selection of fresh, local produce year-round, and we see the farmers twice a week on delivery days.
Learn more...

We carry a wide variety of natural supplements, cosmetics and body care products. We place an emphasis on food-based supplements and nutrition shakes.
Learn more...

We carry a wide variety of imported, independent and local wines and beers. Enjoy 10% off of a 6-pack of wine, or 15% off of a 12-pack—mix & match!
Learn more...