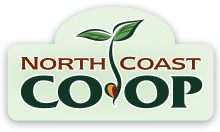 Notice: Undefined index: parent_id in /var/www/vhosts/northcoast.coop/htdocs/assets/common.php on line 86

Notice: Undefined index: id in /var/www/vhosts/northcoast.coop/htdocs/assets/common.php on line 86

Notice
: Undefined index: id in
/var/www/vhosts/northcoast.coop/htdocs/assets/common.php
on line
296

Notice: Undefined index: page_image in /var/www/vhosts/northcoast.coop/htdocs/assets/super_box.php on line 5

Notice
: Undefined index: id in
/var/www/vhosts/northcoast.coop/htdocs/assets/common.php
on line
301

Notice: Undefined index: id in /var/www/vhosts/northcoast.coop/htdocs/assets/common.php on line 386

Notice: Undefined index: parent_id in /var/www/vhosts/northcoast.coop/htdocs/assets/common.php on line 519

Notice: Undefined index: id in /var/www/vhosts/northcoast.coop/htdocs/assets/common.php on line 519


Notice

: Undefined index: parent_id in

/var/www/vhosts/northcoast.coop/htdocs/assets/common.php

on line

524 Notice

: Undefined index: id in

/var/www/vhosts/northcoast.coop/htdocs/assets/common.php

on line

524
Become a Member-Owner
Everyone can shop, but we would love for you to join!
Member-owners are what make us a co-op! By joining our co-op, you are contributing to an organization that strives to make a difference locally and globally.
There are many benefits of becoming a member-owner. Learn more on our Membership Benefits page. There are also several investment levels. Learn more about the different ways to invest on our Investing in Community page. No matter the investment chosen, each membership gets one vote and has a voice in North Coast Co-op policies and practices.
How to Join
Join today by picking up a Membership Application the next time you are shopping and give the completed application to Customer Service, along with a minimum of $25 for your Membership Class A Share*. In a few weeks you will receive your membership card. Show it every time you go through the check stand to earn patronage and receive other benefits. Member-owners may withdraw their membership, and receive the full amount of their share investment minus a $5 processing fee, in accordance with North Coast Co-op Bylaws and withdrawal policy.
Upon becoming a member-owner of North Coast Co-op, you will receive a free reusable shopping bag and a coupon!
To keep your membership active, you must purchase at least $50 in products each fiscal year (March – April), in accordance with North Coast Co-op Bylaws.
We would love for you to join and look forward to seeing you soon!
Visit our Stay Connected page for other ways to connect with North Coast Co-op!
* Application must be submitted in person, and applicant must reside in California
Notice
: Undefined index: id in
/var/www/vhosts/northcoast.coop/htdocs/assets/footer.php
on line
6
Notice
: Undefined index: id in
/var/www/vhosts/northcoast.coop/htdocs/assets/footer.php
on line
13
Notice
: Undefined index: parent_id in
/var/www/vhosts/northcoast.coop/htdocs/assets/footer.php
on line
20
Notice
: Undefined index: id in
/var/www/vhosts/northcoast.coop/htdocs/assets/footer.php
on line
20
Notice
: Undefined index: id in
/var/www/vhosts/northcoast.coop/htdocs/assets/footer.php
on line
25