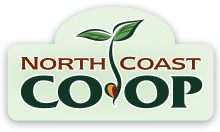 Farmer: John Severn
Location: Bayside
Acres: 1
For nineteen years and counting, local farmer John Severn and his crew at Little River Farm have endured the heat, hail, and varying conditions of each northern California season to provide the Co-op, farmers markets and local restaurants with nutritious greens and salad mixes year-round. Featuring more than 200 varieties of greens like spinach and aru-gula, their mixes are always changing depending on the time of year ("It's like a salad adventure!" John says) and are available loosely by the pound in both stores. They also come in compostable containers made from corn that can be cut up and added to any at-home compost.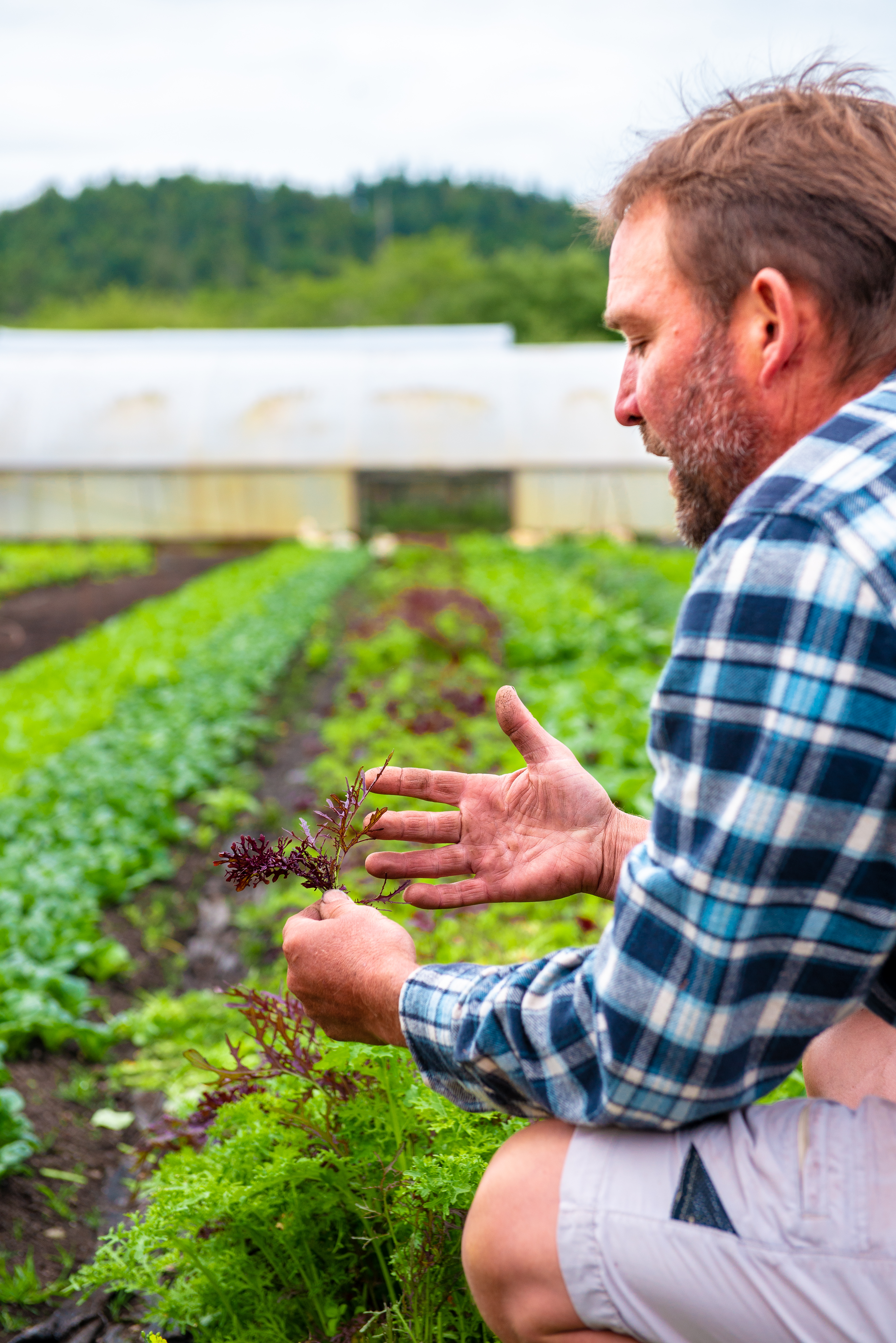 How did your farm get started?
I worked for a couple of local farmers, like Blake Richard [at Wild Rose Farms], and as Blake's season was slowing down and winter was approaching, he suggested taking over doing salad for the Co-op. I started in the late summer of '99. I give big props to Blake—he's done that for a lot of people.
What kinds of crops do you grow?
The salad mixes. I have up to 200 different varieties of greens. One of the things that makes us special is the unique things to this area we have in our mixes, like Claytonia and watercress.
What is your favorite part about farming?
Being able to have my kids with me. I was a young dad. Some people say farming is their dream, but it wasn't really my dream. It was more about being able to support my son in an environmentally-thoughtful way, making money in a way I could respect.
What about your farm are you most proud of?
The minimal fuel use and minimal impacts. I could have five gallons of fuel last me a month. I don't use any products for pest control, which is very rare. How much we're able to produce for such a small place by hand.
What's your favorite crop and why?
The sweet and spicy mix. It's so healthy. It's like a concept that's always changing based on the time of year. It's like a salad adventure. I recently saw some article from a show like Dr. Oz that talked about the most nutrient-dense foods. Eight of the top ten were in the mix. So this is some of the best food you could possibly eat. Watercress was number one.
How has working with the Co-op impacted your farm?
I would not have my farm if not for the Co-op. The consistent sales and three deliveries every week helped create some reliability I could count on. It made it easier to determine what my budget is. It's also not my favorite to work in winter, but having the Co-op being there year-round and having that support I think is an incredible thing for the community.