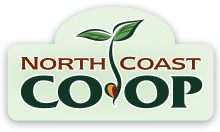 April 17, 2018
Traditional Medicinals is issuing a voluntary recall on its Lemon EveryDay Detox herbal tea due to a positive Salmonella test at one their ingredient suppliers.
Traditional Medicinals is voluntarily recalling one batch of Lemon EveryDay Detox herbal tea due to an ingredient testing positive for salmonella at the supplier level. The affected product lot has tested negative for salmonella, and as a matter of precaution Traditional Medicinals has recalled the product. There have been no reports of illness to date.
The Lemon EveryDay Detox UPC is 32917-00197-9, and has a Best By Date of September 2020 with a lot code of 19144. Consumers with additional questions may call Traditional Medicinals' customer line: (800) 543-4372.
If you have purchased the product listed above, please return it to either North Coast Co-op location for a full refund. Customers and members with questions, please feel free to contact the Merchandising Department at North Coast Co-op, (707) 822-5947 ext. 242.
Co-op members who have purchased this product within the past month have been notified.
These products were available in our Arcata and Eureka locations, and the affected lot has been removed from the shelves.