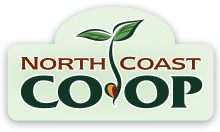 Seeds for Change Application
Every fall non-profit organizations can apply to be considered for the Co-op's Seeds for Change Round-Up Program to support projects related to food security, sustainable agriculture, food nutrition and education, environmental responsibility, racial and social equity or cooperative economies. Applications for 2022 will be accepted during the month of September 2021.
The Seeds for Change Round-Up Program is open to organizations that meet the following criteria:
Registered 501(c)3 nonprofit organizations (sorry, no schools)
Based in the communities served by the North Coast Co-op (Humboldt, Del Norte and Trinity Counties)
Funds must be used in non-sectarian and non-partisan ways
Funding is for projects that serve our community
Each year, eight organizations are selected. All qualified organizations will be put on a list for a member vote in November. The top eight organizations selected by the membership will get a spot in the program. Winners of the member vote will be announced in early December. At North Coast Co-op's discretion, the recipient calendar may be preempted to raise emergency or disaster relief funds.
The Co-op predesignates round-up months for Food for People, Twin Pines Community Foundation, the Co-op Pumpkin Patch, and Cooperation Humboldt.