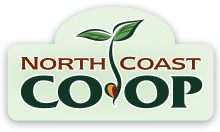 Seeds for Change Application
Interested non-profit organizations can apply to be considered for the Co-op's new Seeds for Change Round-Up Program to support projects related to food security, sustainable agriculture, food nutrition and education, environmental responsibility, racial and social equity or cooperative economies. Applications for 2020 awards will open in early July and are due by August 30, 2019. The application is available here.
The Seeds for Change Round-Up Program is open to organizations that meet the following criteria:
Registered 501(c)3 nonprofit organizations (sorry, no schools)
Based in the communities served by the North Coast Co-op (Humboldt, Del Norte and Trinity Counties)
Funds must be used in non-sectarian and non-partisan ways
Funding is for projects that serve our community
Have not been a Seeds for Change Round-Up recipient the previous year
Each year, nine organizations are selected. The Co-op predesignates round-up months for Food for People (December), Twin Pines Community Foundation (October) and the Co-op Pumpkin Patch (August). Except for Food for People, Twin Pines, Co-op Pumpkin Patch and any Co-op Strategic Partners, no recipient organizations are repeated two years in a row. All qualified organizations will be put on a list for a member vote. During the first week of the Co-op annual board elections Co-op members are encouraged to vote for five organizations they would choose to support with their round-ups. The top nine organizations selected by the membership will get a spot in the program.

All organizations will be notified in early October of results. Recipients for 2020 will be announced at the Co-op's Annual Membership Meeting on October 12, 2019.

Selected nonprofits can promote their organization by tabling at the stores, providing information to our cashiers and customers and by encouraging supporters to shop at Co-op and round up at the registers. The Co-op will promote each monthly partner in social media, with signs in the stores and with in-store information cards prepared with information provided by the organization.
Awarded groups should receive their round-up funds within three weeks following the end of their selected month.