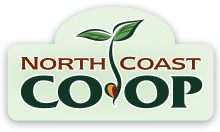 Tomato Sauce
Canned tomatoes are a kitchen pantry staple. A can of tomatoes means less prep work for a dinner recipe the whole family will love. Tomatoes are available in many canned forms – whole, diced, crushed, sauce and paste – making them convenient to use year round, especially when fresh tomatoes are not in season. They can be stored in your pantry for up to 18 months.
Canned tomatoes, just like the fresh and in season ones, are low in calories and packed with vitamin C and fiber. Canned tomatoes, as opposed to fresh, are an excellent source of the antioxidant lycopene, which is released in the heat canning process.
Here is a basic tomato sauce recipe that you can double, triple, freeze and adjust according to your tastes, the season and what you have on hand.

Ingredients
1 Tablespoon olive oil
¼ cup onion, finely chopped
3 garlic cloves, finely chopped
1 (14.5-ounce) can diced tomatoes
1 teaspoon dried oregano
1 teaspoon dried basil
Salt and pepper to taste
Directions
Heat oil in a pot. Add onions and sauté until soft. Add garlic and sauté until fragrant.
Add tomatoes from the can, mushing them using the back of a spatula.
Add salt, black pepper, oregano and basil.
Bring to a boil and then let it simmer on medium for 12-15 minutes or until thick and tomatoes get broken down.
Taste and adjust seasoning.
Use immediately or allow to come to room temperature be fore storing.
Store leftovers in an airtight container in the refrigerator for up to 1 week or freeze for up to 3 months.
Recipe originally appeared in the Co-op News, March 2016