Co-op Calendar
Share the Spirit starts
CO OP EVENT
Location:
Both Co-op locations
Sunday Nov 19, 2017
6:00 am - 9:00 pm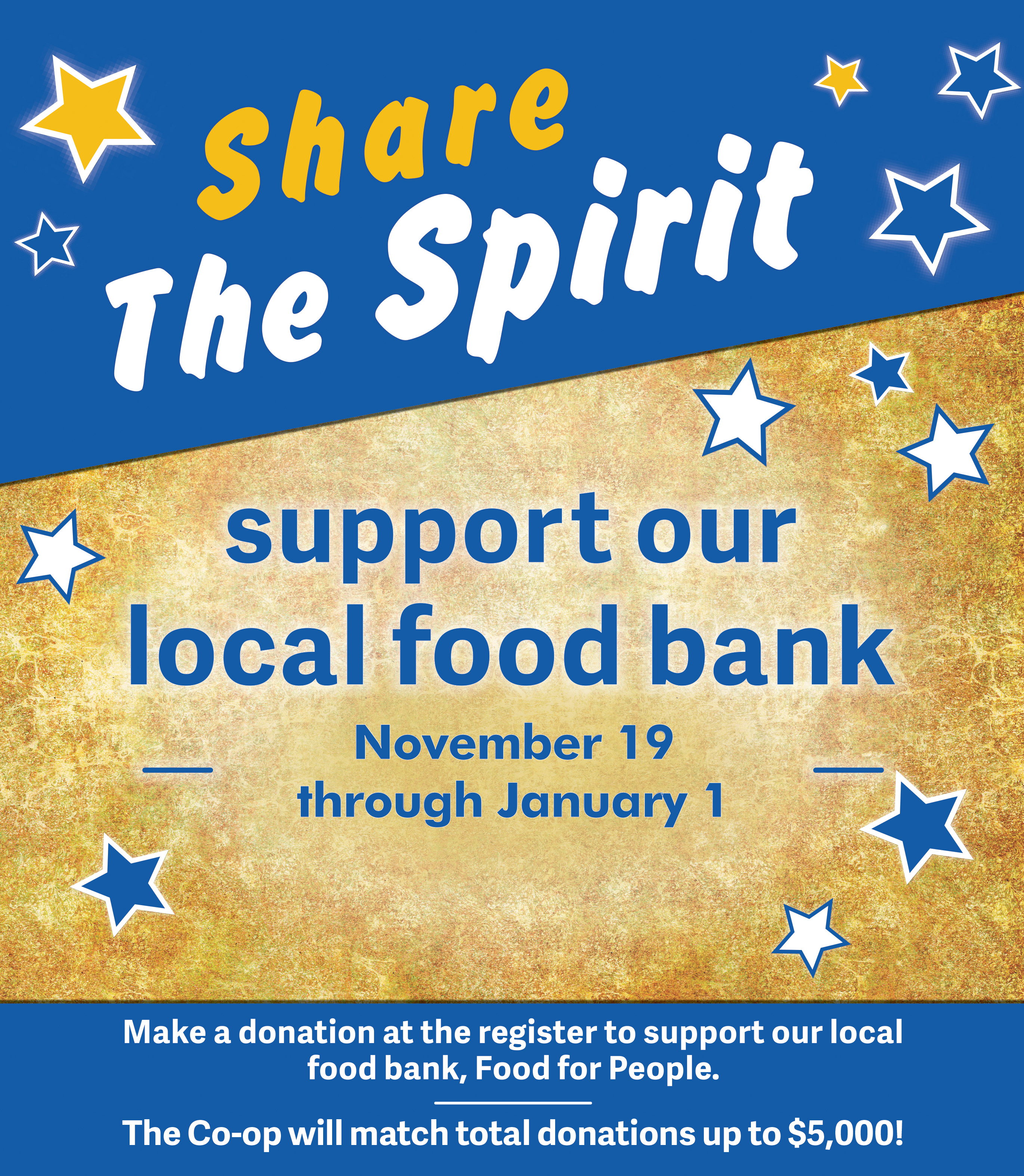 Make a donation at the register to support our local food bank, Food for People. The Co-op will match total donations up to $5,000!
Featured Upcoming Events:
CO OP EVENT
Wednesday Oct 03, 2018
6:00 am - 9:00 am
All Co-op members and shoppers enjoy 10% off the entire Wellness Department today.
COMMUNITY EVENT
Location:
Eureka
We're hosting the Monthly Mixer for Chamber Members at the Co-op in Eureka.