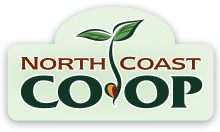 Co-op Calendar
Solidarity Economy Conference
COMMUNITY EVENT
Location:
Humboldt State University
1 Harpst Street, Arcata
Friday Sep 21, 2018
Cooperation Humboldt and the US Solidarity Economy Network are organizing a Solidarity Economy Conference on Sept. 21 and 22. Plenary participants include Emily Kawano (US Solidarity Economy Network), Jerome Scott (US Social Forum), and Kali Akuno (Cooperation Jackson).

A solidarity economy is broadly defined as efforts to create an economy based on cooperation rather than exploitation, and that prioritizes the welfare of people and planet over profits and blind growth. The approach is grounded in a set of core principles:
Solidarity, cooperation, mutualism
Equity in all dimensions--race/ethnicity/nationality, class/gender
Participatory democracy
Sustainability
Pluralism
For more information, visit Cooperation Humboldt's website.
Featured Upcoming Events:
COMMUNITY EVENT
Redwood Jazz Alliance 2018-19 Season Concert featuring Salting: Shao Way Wu, Randy Porter, Gabe Porter