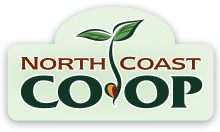 Santini Foods, Inc. has issued a product withdrawal on the following items:
California Farms Organic Sweetened Condensed Milk
UPC 0 95684 30012 6
Affected best by date: APR/2025
Lot #23111SZ101
About this recall:
Santini Foods, producer of California Farms Organic Sweetened Condensed Milk, reported a quality issue with packaging. Santini reports that some can lids are developing dark marks at the rim of the cans.
Santini foods has requested that vendors dump and destroy any of this product with the stated "Best Before" date or lot code.
Customer Instructions:
If you have purchased the product listed above, please dispose of the contents and return packaging to either North Coast Co-op location for a full refund. Notifications of this recall will be posted at the point of sale as well as at our Customer Service desks. Co-op members who have purchased this item within the last 30 days will be notified directly. These products were available in both our Arcata and Eureka stores, and the lots recalled were present on the shelf.
Customers with any questions or concerns about this recall may call NCC Merchandising at 707-822-5947ext.244 or 707-443-6027 ext.443
NCC Arcata NCC Eureka
8th & I Streets 4th & B Streets
Arcata, CA 95521 Eureka, CA 9550
(707) 822-5947 (707) 822-6027