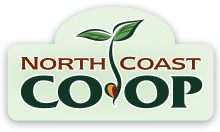 Earth Friendly Products, maker of ECOS Dish Soap, has issued a recall for the ECOS Apricot Dishmate Soap (as pictured above) due to a packaging error. This recall is being issued out of an abundance of caution. The bottle may have an incorrect rear label; there are no identified quality control issues with the actual product.
ECOS Apricot Dishmate Soap, 25 oz.
UPC 7 49174 09728 6
No specific lot code has been identified for this recall.
From the company:
"Item may have incorrect rear label. This is not a food item. Product formula not affected and can be used as front label specifies. Only the back label of the product may be affected. Potential nonconformance is incorrect list of Ingredients, Directions for Use, and UPC Code."
Customer Instructions:
If you have purchased the product listed above, it is considered safe to continue to use it for its intended purpose. Individuals with identified fragrance or other specific ingredient allergies should exercise caution. Notifications of this recall will be posted at the point of sale as well as at our Customer Service desks. This product was available in both our Arcata and Eureka stores at the time of the recall, though no incorrectly labelled product was present on the shelf. Refunds are available to those customers who wish to return any affected product.
Customers with any questions or concerns about this recall may call NCC Merchandising at 707-822-5947ext.244 or may view additional recall information at the North Coast Co-op website at https://www.northcoast.coop/good_stuff_we_do/food_recalls/.
NCC Arcata NCC Eureka
8th & I Streets 4th & B Streets
Arcata, CA 95521 Eureka, CA 9550
(707) 822-5947 (707) 822-6027