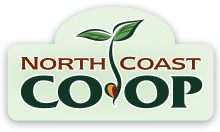 Co-op Calendar
2018 California Co-op Conference
Location:
San Diego, CA
Monday Apr 30, 2018
Join us on April 29th and 30th for the 2018 California Co-op Conference (CCC) in San Diego, California. On Saturday, April 28th we are pleased to offer the pre-conference event - a full day intensive training on Sociocracy.
Sociocracy is a collaborative decision making process that promotes transparent, inclusive decision making and self-governance. The session will be led by Sheella Mierson, a founding member of the Sociocracy Consulting Group. To learn more about Sheella Mierson and Sociocracy, follow this link.
The conference will be held at the Marina Village Conference Center, which offers a beautiful view of the bay, and the convenience of a location near San Diego airport.
Our workshops will reveal how cooperatives revitalize and fortify local economies by creating jobs, housing, and locally owned businesses. You will learn how to start a new cooperative, how to develop and how to strengthen your own cooperatives. The conference offers you an opportunity to engage with other cooperators and discuss ideas, experiences, and strategies.
The California Co-op Conference is the only California Conference that brings together co-ops from different sectors. Participants include cooperative leaders, private and government economic developers, socially conscious entrepreneurs, and people who want to deepen their understanding of cooperatives.
Featured Upcoming Events:
COMMUNITY EVENT
Redwood Jazz Alliance 2018-19 Season Concert featuring Peter Bernstein, Larry Goldings & Bill Stewart
COMMUNITY EVENT
Redwood Jazz Alliance 2018-19 Season Concert featuring Charles McPherson Quartet