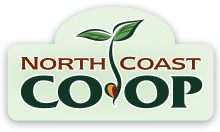 Co-op Calendar
Humboldt Tri-Kids Triathlon
COMMUNITY EVENT
Location:
Co-op in Arcata
811 I Street, Arcata
Sunday Jun 03, 2018
The Humboldt Tri-Kids Triathlon is for kids ages 7 to 18. Participants get to swim, bike and run their way to the finish line "Everyone who Tri's is a winner!"
Five reasons for getting kids involved:
Fun - This is a one-day individual athletic event for children only. It is as exciting to watch as it is for the kids to do it. Three sports are better than one!

Self Esteem - While the event is challenging, it is also extremely rewarding. After the event, these children are ready to conquer the world! The kids go home with a medal, flowers, goodies, a T-shirt, a tired body, and a boosted self image.

Responsibility - Each child is completely responsible for all three events, including the very important transitions.

Family Values - We estimate children spend 10 to 200 hours with family and friends to prepare. Active families are happy families!

Healthy Heart - Triathlon includes three ways for aerobic (increased heart rate) exercise. Exercise increases high density cholesterol and makes for a stronger cardiovascular system. Swimming, biking, and running can be done anywhere, with anyone, and at any age.
Click here for more information.
Featured Upcoming Events:
COMMUNITY EVENT
Redwood Jazz Alliance 2018-19 Season Concert featuring Peter Bernstein, Larry Goldings & Bill Stewart
COMMUNITY EVENT
Learn about some unique and elegant gifts that will delight your friends and family, while