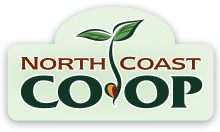 Co-op Calendar
Atalanta's Victory Run & Walk
COMMUNITY EVENT
Location:
Co-op Parking Lot in Arcata
811 I Street, Arcata
Sunday May 13, 2018
10:00 am
The Six Rivers Running Club and the North Coast Co-op are proud to present this 2 mile and 8 K run and walk. This women's only walk and run starts and ends at the corner of 9th and I Streets in Arcata. The 37th Atalanta's Victory Run and Walk is held on Sunday, May 13, 2018 - Mother's Day. You can sign up online, by mail, or in person on race day.
Water, snacks and fruit provided by generous donations from KIND, Sun Valley Floral, Nature's Path, Manitoba Harvest, Numi Tea, Earls Organic, OCHO and many more. Proceeds from this event benefit Breast and GYN Health Project and local running teams.
Contact Marlene Allen for more information.
Featured Upcoming Events:
COMMUNITY EVENT
Redwood Jazz Alliance 2018-19 Season Concert featuring Charles McPherson Quartet
COMMUNITY EVENT
Redwood Jazz Alliance 2018-19 Season Concert featuring Peter Bernstein, Larry Goldings & Bill Stewart