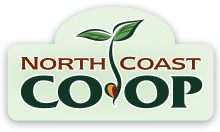 June 14, 2019
King Arthur Flour, Inc. Voluntarily Recalls Limited Quantity of Unbleached All-Purpose Flour (5 Lb.) Because of Possible Health Risk
King Arthur Flour, Inc. of Norwich, VT is voluntarily recalling 14,218 cases of 5 lb. Unbleached All-Purpose Flour due to the potential presence of Escherichia coli bacteria (E. coli).
The recalled Unbleached All-Purpose Flour (5 lb.) was distributed through retailers and distributors nationwide.
The affected lots have the following Best By dates:
Best By 12/07/19
Best By 12/08/19
Best By 12/14/19
If you have purchased King Arthur All Purpose Unbleached Flour (5lb) with one of the above listed dates, please return it to either North Coast Co-op location for a full refund. Customers and Members with questions may contact the Merchandising department at the North Coast Co-op, (707) 822-5947 ext. 242.
Co-op Members who have purchased this product within the past month have been notified. This product was available in our Arcata and Eureka locations.