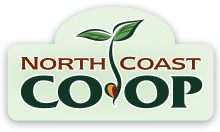 October 23, 2020
Starwest Botanicals Voluntary Recall of Organic Elder Berries
Starwest Botanicals, Inc. is voluntarily recalling specific lots of Organic Whole Elder Berries due to the potential to be contaminated with Salmonella. Please note that no other Starwest Botanicals products are affected by this recall.
No illnesses have been reported to date in connection with this voluntary recall.
The North Coast Co-op sells Starwest Botanicals in both 1 lb. silver mylar bags as well as in bulk. Bags are marked with UPC 7679630073150. Affected lot codes are: P88226, P88762, P88763. Lot code is printed just above the UPC on the front of the bag.
Example: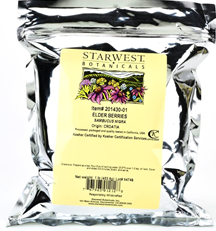 Bulk elderberries may be sold loose or packed down in small zipper-lock bags. They are marked with item code #2557. The recalled products were only available in our Arcata location.
For North Coast Co-op customers who purchased 1 lb. bags, please check the lot code against the list above. Out of an abundance of caution we are asking customers who purchased Starwest Organic Elder Berries in bulk between June 2020 and October 2020 to please return remaining portions to either Co-op location for a full refund. Although the North Coast Co-op may have received one of the affected lots included in the recall, current stock is not affected.
For questions about this recall, please contact the Merchandising Department at either Co-op location. In Eureka, please call 707-443-6027 ext. 441 or 444; Arcata call 707-822-5947 ext.244.
Customers may also wish to contact Starwest Botanicals directly: https://www.starwest-botanicals.com or 1-800-800-4372.
Members who have purchased this item should be contacted directly by a representative from the Co-op.