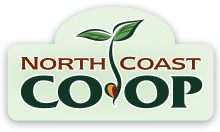 Black beans are medium sized, oval beans with black skin and white flesh.
If you're looking to save money and eat healthy, legumes should be at the top of your list, as they are high in fiber, calcium, and iron, and are a great source of protein. Legumes are the group that contain beans and peas, and there are plenty of choices when it comes to beans.
Canned beans are quick and easy, but buying from the Bulk Department and cooking dried beans is the most economical way to use beans. Cook up a pot of beans and freeze the extra portions for use in the future. When a pound of dried beans is cooked, the yield is about the same as 3 to 4 cans of beans.
Ingredients
1 (14-ounce) package Tofu Shop extra-firm tofu, drained
1 ½ teaspoons chili powder
½ teaspoon dried oregano
½ teaspoon ground cumin
½ teaspoon ground coriander
½ teaspoon fine sea salt
1 Tablespoon extra-virgin olive oil
3 cloves garlic, finely chopped
3 green onions, finely chopped
1 (15-ounce) can black beans, drained and rinsed
12 Mi Rancho corn tortillas, warmed
3 cups shredded green leaf lettuce (one medium bunch of leaf lettuce)
Salsa
1 avocado
1 lime
Cilantro, chopped, to taste
Directions
Put tofu, chili powder, oregano, cumin, coriander and salt into a bowl and mash together with a fork. Set aside.

Heat oil in a large skillet over medium heat. Add garlic and two-thirds of the green onions and cook until fragrant, about 2 minutes. Add tofu mixture and cook, stirring occasionally, until most of the moisture has evaporated, 10 to 12 minutes. Add beans and remaining green onions, stir well and cook until beans are heated through, about 2 minutes more.

Spoon the tofu mixture onto tortillas. Top with lettuce, salsa, avocado, cilantro and a squeeze of fresh lime juice.