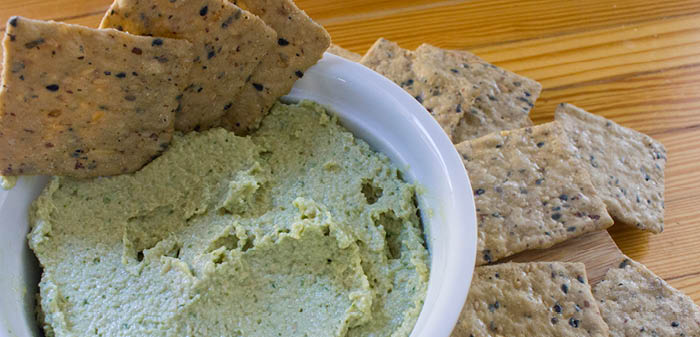 This dairy-free dip will become your go-to for snacks at home, as well as an impressive party plate spread.
Ingredients
½ cup raw cashews
1 cup water
1 medium avocado
¼ cup lemon juice
1 Tablespoon herbs de provence
¼ teaspoon granulated garlic or 1 minced clove
Salt, to taste
Directions
Soak cashews in water overnight or for at least 2 hours. Alternatively, you can boil cashews for 15 minutes.

Drain off any left over water that was not absorbed by the cashews. Add the drained cashews, avocado, lemon juice, herbs de provence and garlic into a blender.

Blend until smooth, stopping to scrape down the sides, until the mixture is smooth.
Recipes you might like:
Roasted Pumpkin Seed Hummus
Bean-Free Zucchini Hummus