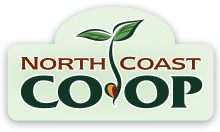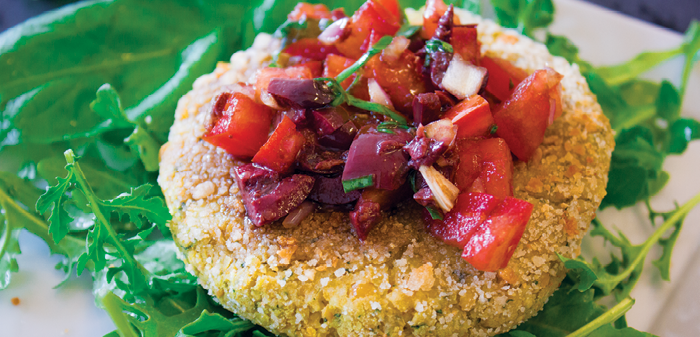 Garbanzo beans, also known as chickpeas, have a nutlike taste and buttery texture and are a great source of protein, the minerals manganese and iron, folate and plenty of antioxidants and fiber. Making garbanzo bean burgers from scratch, using dried beans instead of canned, allows for extra to freeze for future use. You'll have more control over the salt content and you'll save over 50 percent by preparing them yourself.
SERVES: 4
Ingredients
¼ cup fresh basil leaves, plus 12 small leaves, thinly sliced
1 large clove garlic
1½ cups cooked garbanzo beans
½ cup plain panko (gluten free is available)
1 large egg
salt
1 medium tomato, finely diced
8 Kalamata olives, pitted and chopped
2 Tablespoons red onion or shallot, finely diced
1 teaspoon balsamic vinegar
2 Tablespoons olive oil
4 whole wheat (or gluten free) hamburger buns, toasted
Directions
In a food processor, pulse the ¼ cup basil and the garlic until finely chopped. Add ½ cup of the beans, ¼ cup of the panko, the egg, and ½ teaspoon salt and process until smooth. Put the remaining beans in the processor and pulse, until the mixture comes together.

Spread the remaining ¼ cup of panko on a plate. With wet hands, form the bean mixture into four ¾-inch-thick patties. Coat each patty with the panko, transfer to a plate, cover, and refrigerate for 10 minutes.

Meanwhile, in a small bowl, combine the tomato, olives, onion, balsamic vinegar, and the remaining 12 thinly sliced basil leaves. Set aside.

Heat a heavy-duty 12-inch skillet (cast iron works great) on high heat until very hot, about 1 minute. Add the oil and swirl to coat the bottom. Cook the burgers, flipping once, until browned, 5 to 8 minutes total. Serve the burgers on the buns, topped with tomato-olive relish.
Recipes you might like:
Black Bean and Tofu Tacos
Cauliflower Lentil 'Meat'balls