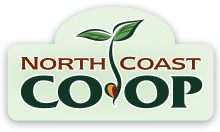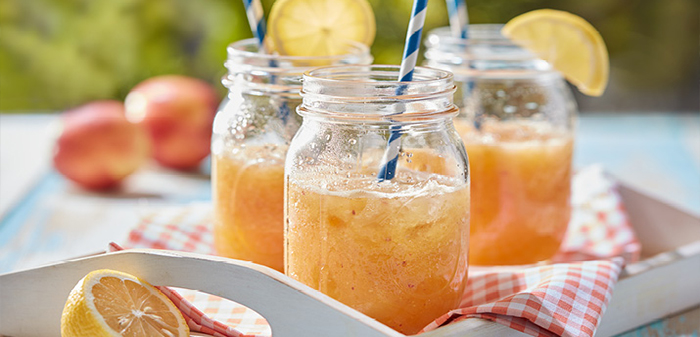 Ginger and Peach Lemon Spritzer
Course: Beverages
Diet: Vegetarian
Co+op, welcome to the table |
All it takes is a quick spin in the blender. Adding plain kombucha adds beneficial bacteria to your refreshing beverage, or you can opt for sparkling water instead. The sweetness of peach and spicy kick of ginger make this the perfect afternoon sipping spritzer. Pour over crushed ice and garnish with lemon slices!
SERVES: 4
Ingredients
2 large peaches or nectarines, pitted
2 tablespoons fresh ginger, coarsely chopped
1/2 cup fresh lemon juice
1/4 cup honey
2 cups kombucha or sparkling water
Directions
1. In a blender, add the peaches or nectarines, ginger, lemon juice and honey. Secure the lid and blend, raising the speed to high as you go. When the fruit is puréed and smooth, remove the lid and stir in the kombucha or sparkling water.
2. Pour into glasses and serve immediately.
Recipe Notes
Nutritional Information
110 calories, 0 g. fat, 0 mg. cholesterol, 5 mg. sodium, 29 g. carbohydrate, 1 g. fiber, 1 g. protein
By Co+op, welcome to the table and posted with permission from welcometothetable.coop. Find recipes and articles about your food and where it comes from at welcometothetable.coop.
Recipes you might like:
Peach and Strawberry Bruschetta