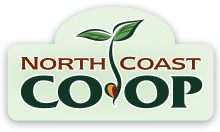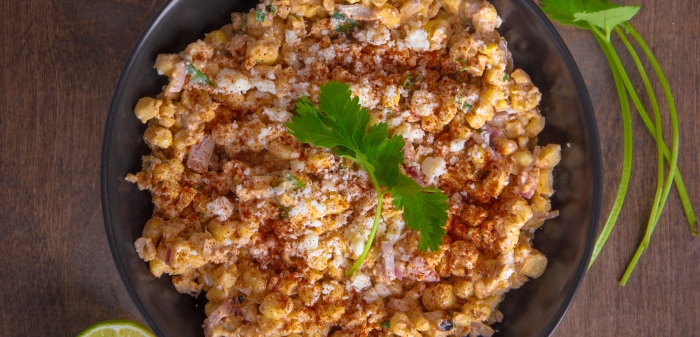 Grilled Elote Salad
Course: Salads
North Coast Co-op |
Elote is a popular snack loved by many, sold by an Elotero or corn-on-the-cob vendor on small street carts in many large cities in the United States and all across Mexico. It is served on the cob to order with your choice and combination of butter, mayo, crema, cotija cheese, salt, chili powder and lemon. This salad version has the same smoky sweet flavor but is easier to eat and is great for potlucks and barbecues.
SERVES: 6
Ingredients
6 ears corn on the cob
1/2 red onion
Cilantro, handful
1/2 cup cotija cheese, crumbled
1/4 cup sour cream
1/4 cup mayonnaise
4 Tablespoons lime juice
1/2 teaspoon ground cumin
3/4 teaspoon smoked paprika
1/2 teaspoon chili powder
1/4 teaspoon black pepper
1/4 teaspoon salt
Directions
1. Shuck and clean the ears of corn.
2. Cook the corn on a grill at medium heat turning occasionally until corn is slightly charred.
3. Let corn cool enough to handle.
4. Cut the corn from the cob and add to a large bowl.
5. Finely dice red onion and chop cilantro. Add to corn.
6. Crumble cotija cheese over the top of the corn mixture.
7. Combine sour cream, mayonnaise, lime juice and spices in a small bowl.
8. Pour dressing over corn, using a spoon to gently fold the ingredients
together.
9. Serve while corn is still slightly warm or refrigerate
Recipe Notes
TIP: To avoid launching corn kernels all over your kitchen, place a small, flat-bottomed bowl upside down inside a larger bowl. Holding the ear at the small end on top of the small bowl, shave the kernels off the cob. The kernels will fall into the larger bowl.