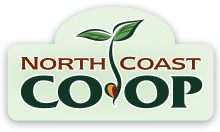 Farro, one of the oldest cultivated grains on our planet, is incredibly easy to prepare and is an extremely versatile grain for forming the healthy foundation of a salad, breakfast cereal, or as a wholesome addition to soup or pilafs.
Ingredients
½ cup pearled farro (uncooked)
¾ cup green lentils (uncooked)
½ cup grated zucchini, lightly squeezed to remove liquid
½ cup grated carrot
1 scallion, thinly sliced
2 Tablespoon sunflower seeds, toasted
2 Tablespoon shelled pumpkin seeds, toasted
2 Tablespoon walnut halves, toasted & roughly chopped
½ cup chopped fresh chives
¼ cup plus 1 Tablespoon extra-virgin olive oil
1 Tablespoon or to taste fresh lemon juice
¼ teaspoon salt & pepper, or to taste
Directions
Soak the green lentils in warm water for about 45 minutes, drain and rinse.

Cook the ½ cup farro in ¾ cups water for about 20 minutes or until the water is absorbed. Makes about 1 ½ cups cooked. Spread out on a sheet pan to cool.

Toast seeds: Add walnuts, sunflower and pumpkin seeds to a small pan over medium heat. Stir frequently for 2-4 minutes.

Purée the chives, olive oil, lemon juice and ¼ teaspoon salt until blended.

Add all of the salad ingredients together and then slowly add the chive dressing until coated, but not saturated. Add pepper and more salt and lemon juice if needed. Makes 2 servings.
Recipe Notes
Farro is not suitable for those with celiac disease, gluten intolerance or a wheat sensitivity or allergy.
Recipes you might like:
Quinoa Pilaf with Pitted Prunes
Farro & Roasted Acorn Squash
Fiesta Farro Salad with Pinto Beans
Tabouli Salad with Quinoa and Bulgur