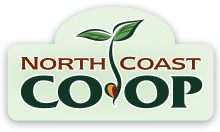 A pilaf is a rice side dish that is cooked in a seasoned broth or water, and often with sautéed onion.
We used Jasmine rice, an aromatic long grain rice originally grown only in Thailand, for our pilaf. While cooking, this exotic rice fills your kitchen with a delicate scent. The grains cook up moist and tender with a soft texture and delicious flavor. Just one cup of raw rice yields about three cups of cooked rice.
SERVES: 4
Ingredients
1 cup jasmine rice
2 thoroughly rinsed leeks, sliced (white part only)
2 stalks celery, diced
1 carrot, diced
2 garlic cloves, peeled & diced
½ cup dried cranberries
Orange zest, 1-inch by 2-inch pieces
1 Tablespoon extra virgin olive oil
¾ teaspoon salt
2 cups boiling water
Directions
In a 3-quart saucepan, heat 1 Tablespoon olive oil over medium heat.

Add sliced leeks, minced garlic, diced carrots and celery, and cook until tender, about 7 minutes.

Stir in 1 cup of rice and cook 1 minute.

Stir in boiling water, ¾ teaspoon salt and orange zest, and return to a boil.

Reduce to a simmer, cover tightly, and cook until tender, about 20 minutes for white rice and 30-45 minutes for brown rice.

Stir in dried cranberries when rice is done and let stand 5 minutes.

Fluff with a fork before serving.
Recipes you might like:
Pearled Farro & Green Lentil Salad
Quinoa Pilaf with Pitted Prunes
Farro & Roasted Acorn Squash