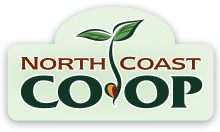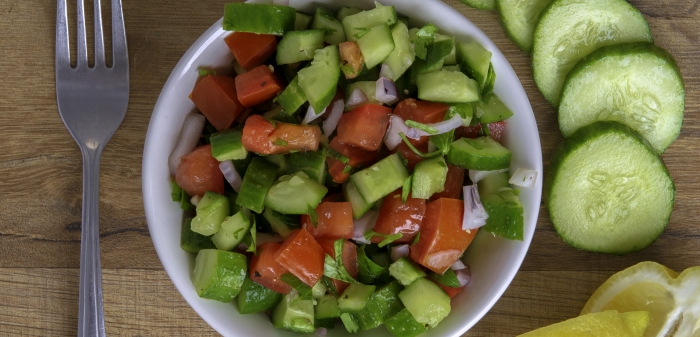 Shirazi Salad
Course: Salads
North Coast Co-op |
A traditional Persian salad, this combination of fresh veggies, lemon and olive oil is both light and refreshing and lets the flavor of the cucumbers shine. This salad is satisfying on its own, but for a heartier version, add cooked couscous.
SERVES: 4
Ingredients
3 Persian cucumbers or slicing cucumbers
2 Roma tomatoes
1 clove garlic
1/2 red onion
Italian or curly parsley, handful
1/2 lemon, juiced
Olive oil, generous pour
Salt and pepper, to taste
Directions
1. Dice cucumbers. If cucumbers are seedy, scoop out center seeds.
2. Dice tomatoes, removing any large seed pockets.
3. Finely chop garlic and red onion.
4. Chop a handful of parsley.
5. Combine cucumbers, tomatoes, garlic, red onion and parsley.
6. In a small bowl, combine lemon juice and olive oil, adding salt and pepper to taste.
7. Pour dressing over veggies and toss to coat.
8. Refrigerate for at least 20 minutes to let flavors meld, then serve.
Recipe Notes
Note: If you are using slicing cucumbers in place of persian cucumbers, be sure to de-seed them first.