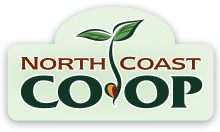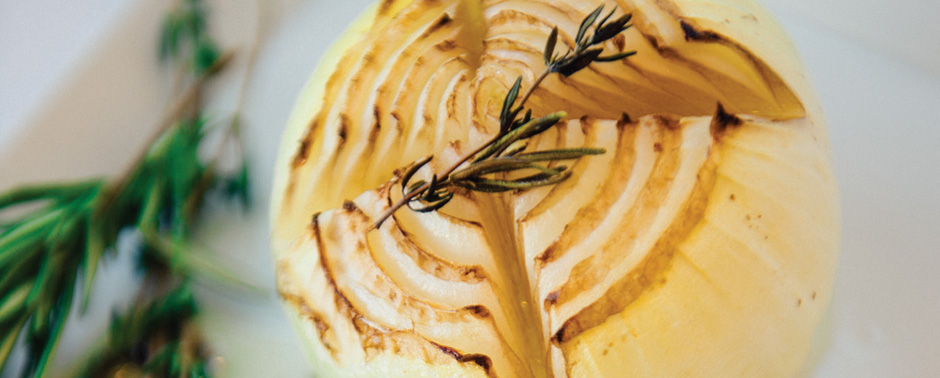 Baked Sweet Onions
Featuring Walla Walla Onions from Earthly Edibles Farm in Korbel, CA
A sweet onion is a variety of onion that is not pungent. Their mildness is attributable to their low sulfur content and high water content when compared to other onion varieties. A French soldier who settled in Washington State around 1900 brought sweet onion seeds from the island of Corsica. By selecting and reseeding onions from each year's crop that possessed sweetness, jumbo size and round shape, the Walla Walla was developed. Onions are low in calories, fat and sodium and contain quercetin, allicin and other compounds that boost the immune system and may help prevent certain cancers. They also contain generous amounts of B vitamins and vitamin C. Baked sweet onions make for a novel side dish.
Ingredients (serves 4)
4 sweet onions (medium), such as Walla Walla
2 Tablespoons olive oil
2 Tablespoons balsamic vinegar
4 small fresh rosemary sprigs
4 fresh thyme sprigs
1/3 cup water
Directions
Preheat oven to 400°F.
Peel onions, leaving the root ends intact. (Cut a thin slice from the root ends, if needed, so onion stands upright.)
Cut 4 crosswise slits ¼-inch deep in the top of each onion. Place onions, cut side up, in a 9-inch baking dish.
In a small bowl combine oil and vinegar. Spoon into slits in onions. Let onions stand 15 minutes.
Top each onion with 1 rosemary sprig and 1 thyme sprig. Pour water into baking dish.
Bake onions, uncovered, 45 minutes to 1 hour or until onions are very tender. Serve warm.
​Recipe originally appeared in the Co-op News, October 2015