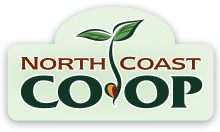 Board and Committee Meetings
In addition to monthly board meeting, North Coast Co-op board of directors operates five standing committees — Earth Action, Finance, Member Action, Nominating, and Policies & Procedures. Committees meet monthly, quarterly or as needed.
North Coast Co-op member-owners are encouraged to attend any meeting of the board and its committees, unless otherwise specified (i.e., executive session). In fact, these meetings are only open to member-owners — we would love to see you there!
Have a look at agendas and minutes and learn more about the committee structure. This page is updated periodically; if a meeting below has already passed, have a look at the Co-op Calendar for all scheduled meetings.
Board of Directors
Thursday, November 1 @ 6:00pm
Ten Pin Building Mezzanine // 793 K St. in Arcata
Earth Action Committee
Wednesday, November 14 @ 6:45pm
Ten Pin Building Mezzanine // 793 K St. in Arcata
Finance Committee
Thursday, November 29 @ 6:00pm
Ten Pin Building Mezzanine // 793 K St. in Arcata
(meets quarterly)
Member Action Committee
Wednesday, November 14 @ 5:30pm
Ten Pin Building Mezzanine // 793 K St. in Arcata
Nominating Committee
Thursday, October 25 @ 6:00pm
Ten Pin Building Conference Room // 793 K St. in Arcata
Policies & Procedures Committee
Wednesday, November 7 @ 6:00pm
Ten Pin Building Conference Room // 793 K Street in Arcata
Big Idea Gathering (BIG) Meeting
None scheduled at this time
Ten Pin Building Mezzanine // 793 K Street in Arcata