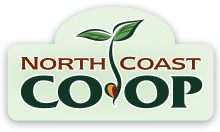 Current Board Vacancies
Employee Directors
Currently, there is no Employee Director seat up for election.
General Directors
Currently, there is no General Director seat up for election.
Qualifications for All Board Candidates
The following are the basic qualifications for candidates for the North Coast Co-op Board:
No record of shoplifting at the North Coast Co-op or has had the right to shop reinstated according to operating procedures
If previously employed by the Co-op, was not fired within the past 12 months
Any actual or potential conflict of interest, including any potential conflict relating to previous employment at the North Coast Co-op, is disclosed and there is no overriding conflict of interest
Any past felony conviction is disclosed and there is no conviction which in the judgement of a reasonable person precludes service on the board
Is a member of the North Coast Co-op at the time of submitting application for candidacy
The Nominating Committee shall use these qualifications to determine whether a candidate is excluded from candidacy. Should the Nominating Committee exclude a candidate, the full board may reconsider the exclusion provided the candidate chooses to contest it in a timely manner.
As part of their overall responsibilities, board members must:
Be a current member-owner of the North Coast Co-op commit to a 3-year term
Regularly attend board meetings and other related meetings, as well as serve on the Finance Committee; shall not have three unexcused consecutive absences from regular or special meetings of the board
Stay informed about committee matters, prepare themselves well for meetings, etc. (8-10 hours per month)
Build a working relationship with fellow board members
Actively participate in the committee's annual evaluation, planning efforts and relevant co-op events
Disclose social security number, live-scan and other information to government agencies, as necessary
Due to the number of committees, board members may be asked to serve on multiple committees
Learn more about our elections.
If you have any questions, please feel free to call our Membership Coordinator at (707) 822-5947 ext. 234 or email membership@northcoast.coop