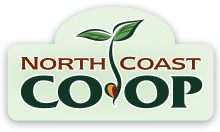 Business Partner Program
Co-op members receive exclusive discounts from local businesses participating in our Business Partner Program.
All business partners agree to the following statement when they enroll in the program:
"By submitting this application, I assert that at least 51% of this business is locally owned and this business supports the principle of non-discrimination and practices non discrimination in all aspects of its operation."
To receive your discount, simply show your Co-op membership card. If you need a new card, please visit Customer Service at either Co-op location and we'll mail you a new one.
For More Information
Below is our most current list of participating businesses and discounts. If you have any questions about the program or are interested in participating, please contact our Membership Coordinator at membership@northcoast.coop or (707) 822-5947 ext. 234.
While we strive to support local businesses with similar values and ethics as North Coast Co-op, we cannot guarantee their services. It is up to members to do their research to ensure they are getting the products, services and price they are expecting.
---
Participating Businesses: