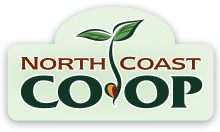 Co-op Calendar
Arcata Chamber Workshop Series
Location:
Humboldt Area Foundation
Tuesday May 22, 2018
9:00 am - 10:15 am
The Arcata Chamber of Commerce offers a workshop series each spring and fall in an effort to be a catalyst for local businesses to evolve and prosper. Not only do rotating facilitators share best practices and trends, but attendees have the opportunity to meet each other over common interests and concerns. These workshops are open to the public and free for Members and their staffs.
May 8 "How Video Can Work for You" w/ Mike Dronkers, Digital Communications Specialist at Humboldt State University

May 15 "Intro to eCommerce" with Amy Fowler, Humboldt Haberdashery

May 22 "Influencer Marketing" with Bill Prescott, Marketing Communications Specialist at Sun Valley Floral Farms

May 29 "How to Tell Your Story" with Lynette Nutter, A Nutter Production
This series of workshops are held at Humboldt Area Foundation from 9 am to 10:15 am. Click here for more information.
Featured Upcoming Events:
COMMUNITY EVENT
Redwood Jazz Alliance 2018-19 Season Concert featuring Charles McPherson Quartet
COMMUNITY EVENT
Redwood Jazz Alliance 2018-19 Season Concert featuring Peter Bernstein, Larry Goldings & Bill Stewart