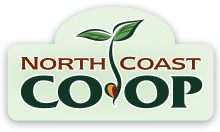 Co-op Calendar
Oyster Festival
COMMUNITY EVENT
Location:
Arcata Plaza
Saturday Jun 16, 2018
10:00 am - 5:00 pm
Arcata Main Street's Arcata Bay Oyster Festival tradition continues for the 28th year on June 16, 2018. It's a celebration of North Coast culture where chefs, merchants, volunteers, and guests revel in award-winning oysters and other tasty non-oyster delicacies, local beverages, live local music, and art.
​Oyster Festival is a zero waste event - every shell will be composted and every cup will be recycled which means nothing to take to the dump.
​More than 15,000 people gather for this, the largest one-day event in Humboldt County – the Oyster Capital of California. New features like the environmentally-focused Green Street and second stage have been added this year.
​Taps open at 10:30 am and close at 4:30 pm, so plan ahead! Local chefs will compete for the Best Raw, Cooked Oyster and Non-Oyster awards, while dancers frolic on the grass to live, local music.
​The Art Market is on H Street between 9th & 10th, a bustling, lively part of Oyster Fest, with a focus on local makers this year, live performances and interactive art.
​Kids will want to visit the expanded FLUPSY (Oyster Nursery) for games and activities, wax hands, balloon creations, giant puppets, concessions, and much more. It's located on 9th Street between H & I Street.
Both the Art Market and the FLUPSY are near the entrance at the busy corner of 9th & H St where tokens can be purchased for beverages.
​Don't miss the quirky, ritual Oyster Calling Contest at noon with Dave Silverbrand , then at 2 p.m. contenders will be slamming down bivalves in the Shuck-and-Swallow Contest.
​The Oyster Festival is Arcata Main Street's only fundraiser of the year. Learn more about our non-profit organization here.
​All of the proceeds from this festival are reinvested back into the community. We thank you for supporting this event and AMS's mission to enhance and promote Arcata's identity, economy and cultural spirit.
Featured Upcoming Events:
COMMUNITY EVENT
Redwood Jazz Alliance 2018-19 Season Concert featuring Charles McPherson Quartet
COMMUNITY EVENT
Redwood Jazz Alliance 2018-19 Season Concert featuring Peter Bernstein, Larry Goldings & Bill Stewart