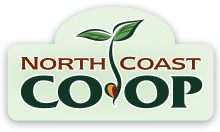 Co-op Calendar
Pickled Planet @ Arcata
DEMO
Location:
811 I Street, Arcata, CA 95521
811 I Street, Arcata
Tuesday Jul 03, 2018
11:00 am - 2:00 pm
We are sampling Pickled Planet in the Arcata Store. The Pickled Planet vision is to help return balance to our living systems through the process of our business. We do so with every step we take as a company: providing a living wage to employees; buying produce direct from farmers; providing organic fermented vegetables; laying a path towards health for our customers; sharing important information about health and the environment; diverting waste streams out of landfills; using 100% organic ingredients; utilizing 100% post-consumer paper in our office and labels; offering bulk options and re-claiming jars; in summary – by building our business model around what helps the world, even if it costs more.
Featured Upcoming Events:
COMMUNITY EVENT
Learn about some unique and elegant gifts that will delight your friends and family, while
COMMUNITY EVENT
Join others at this free family friendly event in Old Town, Eureka