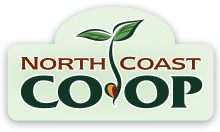 Co-op Calendar
Dr. Hauschka Consultations @ Arcata
DEMO
Location:
Co-op in Arcata
811 I Street, Arcata
Wednesday Oct 03, 2018
4:00 pm - 7:00 pm
A Dr. Hauschka Certified Beauty Line Expert will be visiting the Arcata Store to offer free, 15 minute skin care and makeup consultations. You will be able to:
Address skin care concerns
Find help with common skin care hurdles (dry skin, breakouts, etc.)
Match cosmetic colors to your skin tone
Discuss the daily ritual of using Dr. Hauschka skin care
Tips & advice for transitioning to autumn
For more information or to sign up for your free, 15-minute consultation, visit Customer Service in either store. The appointments will happen on Wellness Wednesday, so all Dr. Hauschka products will be 10% off!
When the first Dr. Hauschka products were introduced in 1967, the concept of natural beauty products that promoted healthy skin was revolutionary—and entirely new. 50 years later, millions of people have relied on Dr. Hauschka Skin Care for the health and beauty of their skin.
Featured Upcoming Events:
COMMUNITY EVENT
Redwood Jazz Alliance 2018-19 Season Concert featuring Salting: Shao Way Wu, Randy Porter, Gabe Porter