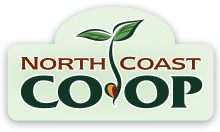 Co-op Calendar
Redwood Jazz Alliance Concert
COMMUNITY EVENT
Location:
Fulkerson Recital Hall, HSU
Thursday Feb 28, 2019
8:00 pm
Charles McPherson Quartet
Thursday, February 28, 2019 (8 pm) | Fulkerson Recital Hall, HSU
Charles McPherson, alto saxophone; Jeb Patton, piano; David Wong, bass; Johnathan Blake, drums
Sometime around 1953, a young Charles McPherson heard Charlie Parker's "Tico Tico" on a Detroit jukebox and his life was forever changed. Before that decade was out, McPherson was playing alto sax with Bird's contemporaries. In the sixty years since, this master has collaborated with the likes of Art Farmer, Eric Dolphy, Lionel Hampton, and—most famously—Charles Mingus. McPherson is no throwback; his current band is filled with young lions. But bop fans won't get any closer to the real thing than hearing this legend in person.
"McPherson's music is a felicitous blend of urbane sophistication and youthful passion that combines fire and finesse in equal measure."
—George Varga, Jazz Times
More information here.
Featured Upcoming Events: