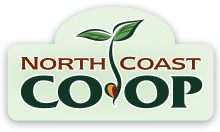 Co-op Calendar
July 4th Celebration at the Historic Eagle House
COMMUNITY EVENT
Location:
Historic Eagle House and Phatsy Kline's Parlor Lounge
Thursday Jul 04, 2019
Celebrate 4th of July at Phatsy Klines and the Historic Eagle House all day and evening!

Live music, BBQ, cakewalk, drink specials all day, laid back lounge DJ dance party, and fireworks over the bay!
Phatsy Kline's Parlor Lounge will be open at 11 am serving up drink specials, our usual small plates menu as well as having a BBQ in the street!

Menu:
BBQ Short Ribs
Truffled Mac and Cheese
Grilled Lemon Herb Veggie Skewers
Apple Pie Pockets

Live music on the street right in front 10 am-5 pm (schedule coming)
4:30 pm Cake Walk
5:00 pm Yokels in the Ballroom
8:00 pm Laid back lounge with DJ MARJO LAK

Participate in the cake walk and help raise money for the 2nd Street Park-let! The cake walk will happen at 4:30 pm in the Ballroom of the Eagle House on July 4th during the Eureka Main Street Fourth of July festivities!
Look for the North Coast Co-op Bakery cake generously donated by North Coast Co-op.
Click here for more event details.
Featured Upcoming Events:
CO OP EVENT
All Co-op members and shoppers are invited to enjoy 10% off the entire Wellness Department today, and
CO OP EVENT
Both stores will be opening later at 9:00 a.m.