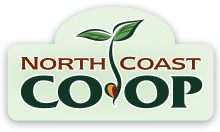 Co-op Calendar
Food for Thought Film Premiere
Location:
The Eureka Theater
Saturday Sep 14, 2019
6:30 pm
Media producers Jennifer Bell and Jessica Eden invite you to an evening of Humboldt community food stories on the big screen. The Food for Thought Film project focuses on three topics – the local grain movement, coastal foods and farming, and local tuna fishing. In an increasingly mechanized agribusiness world, healthy food production and consumption plays a role in fostering healthy communities and developing a sense of place. This project celebrates the hardworking people who help make Humboldt the very special place we have all come to love.
As Wendell Berry said, "Eating is an agricultural act" and we are all responsible for our choices and the ripple effect of our actions.
Through learning the stories of farmers, ranchers and fishermen, we develop a deeper relationship with our community and our food.
Please join us at The Eureka Theater on Saturday, September 14, 2019 to watch the two films. Going With the Grain celebrates the resurgence of the local grain movement, and Coastal Foods: Sowing the Seeds of Sustainability explores Humboldt's coastal local food movement.
Doors open at 6:30 pm and the program begins at 7 pm.
Tickets are available at FFTFilms.brownpapertickets.com.
Click here for more information.
Featured Upcoming Events:
CO OP EVENT
All Co-op members and shoppers are invited to enjoy 10% off the entire Wellness Department today, and