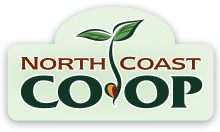 Co-op Calendar
National Park Service Centennial Celebration
COMMUNITY EVENT
Location:
Orick, CA
Sunday Jun 26, 2016
In honor of this special year, Redwood Parks Conservancy will be hosting a celebration on June 26 in Orick, California, at the corner of Bald Hills Road and Highway 101. This newly acquired land was purchased by Save the Redwoods League and plans are underway for a new visitor center at the gateway to Redwood National and State Parks.
The event is free and open to the public. There will be live music, food vendors, shuttles to nearby trails, and an opportunity to participate in a cake design contest. Event attendees will vote on the cake that best represents the redwood forest.
Please consider joining Redwood National and State Parks in celebrating the National Park Service centennial and supporting one of our community's richest resources—our redwood parks and public lands.
Our very own North Coast Co-op Bakery will be participating with a redwood forest themed cake. Please join us in the celebration!
See more event details on the National Park Service website.
Featured Upcoming Events: