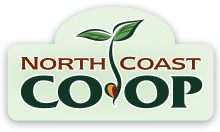 Co-op Calendar
Wellness Demonstration: Evanhealy
DEMO
Location:
811 I Arcata, CA
811 I Street, Arcata
Friday Feb 16, 2018
11:00 am - 2:00 pm
Evanhealy is free of GMOs, parabens, and gluten.
Our products are not tested on animals. Most are vegan with the exception of our Lip Balm, Eye Balm and the brush in our Clay Mask Kit.
Many of our products are certified organic. Others use certified organic ingredients. Many do not require preservatives.
We are best rated (0-2) by EWG Skin Deep (ewg.org), an independent organization working to identify toxicity in cosmetics and personal care products.
We use sustainable practices including eco-friendly packaging.
We work with family farms, tribal villages and self-governed women's cooperatives.
Featured Upcoming Events:
COMMUNITY EVENT
Redwood Jazz Alliance 2018-19 Season Concert featuring Peter Bernstein, Larry Goldings & Bill Stewart
COMMUNITY EVENT
Redwood Jazz Alliance 2018-19 Season Concert featuring Charles McPherson Quartet