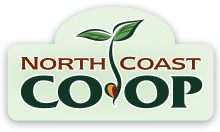 Co-op Calendar
Wild Carrot Body Products Wellness Demo
DEMO
Location:
25 4th Street, Eureka, Ca 95501
25 4th Street, Eureka
Friday Nov 17, 2017
11:00 am - 2:00 pm
We are a small, family owned and operated business located in Enterprise, Oregon. We feel really lucky to have this thriving little business that allows us to live in a beautiful and wild place in NE Oregon. We manufacture everything ourselves at Wild Carrot with the exception of our organic castile soap & bar soaps. We try to grow as many of the botanical ingredients as we use in our products or we wild craft them ourselves in the surrounding area. We make hundreds of gallons of our own botanical infused oils out of this plant material every year. We source organic ingredients whenever possible. Sometimes we feel that a local or fair trade product better suits our company vision and the quality might be better. Plus, we enjoy the relationships we have built buying directly from real live folks.
Our products are all made in very small batches—measured, mixed, hand poured and labeled the old fashioned way with love, care and cleanliness. All of the recipes were created by Jody Berry and have been tested for years (since 1993) on hundreds of friends and family members and now on the public at large. Jody met her husband Michael while studying organic farming at the Evergreen State College. Both have been organic and biodynamic farmers and incorporate these practices in what they grow in rural NE Oregon. Wild Carrot has grown, and we are now assisted by our 8 year old daughter Ginger Berry, 6 employees, Daisy Doodle Monkey Dog, our sweet border collie aussie, and 16 chickens.
Featured Upcoming Events:
COMMUNITY EVENT
Redwood Jazz Alliance 2018-19 Season Concert featuring Charles McPherson Quartet
COMMUNITY EVENT
Redwood Jazz Alliance 2018-19 Season Concert featuring Peter Bernstein, Larry Goldings & Bill Stewart