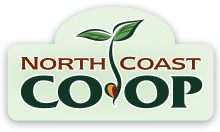 Co-op Calendar
NorCAN Confluence Conference
COMMUNITY EVENT
Location:
Sequoia Conference Center, 901 Myrtle Ave., Eureka
25 4th Street, Eureka
Tuesday Dec 05, 2017
8:00 am - 4:00 pm
Confluence: The 2017 Regional Nonprofit Conference
Confluence: a coming or flowing together, meeting, or gathering at one point
Join NorCAN and the incredible rural nonprofit network of Northern California and Southern Oregon for Confluence - the 2017 Regional Nonprofit Conference - an opportunity to network organizations, leaders and issues; gain tools for effectively doing our work; develop systems of support; and have important conversations about how to strengthen our communities.
Why should you participate in Confluence? Regional overlapping interdependence.
We are our greatest resource and can be most effective when we come together to share our tools and talents, work across differences, and challenge each other to approach obstacles with creativity and deep understanding. This is at the core of how the conference was designed.
The morning starts with a dynamic keynote by Vu Le of Nonprofit AF: Winter is Here, and We Must Work Together to Stop the Ice Zombies of Injustice. Vu combines encouragement and humor with critical examination of key issues in our sector, such as nonprofit funding challenges (aka the Nonprofit Hunger Games), the Overhead Myth, the Sustainability Myth, equity and diversity, community engagement, organizational culture, and how to stave off burnout. This session will provide a juicy thought provoking foundation for our day together.
Our six breakout sessions are interactive, lift up local expertise and solutions, and will allow you to try on and experience tools presented by their facilitators. Sessions focus on mentoring for innovative leadership, storytelling, policy, collaboration, and power.
Not only will be honoring a very special nonprofit hero with the 2017 Nonprofit Leader Achievement Award, we'll be doing so while enjoying a delicious lunch by Teri Smolens.
More information here.
Featured Upcoming Events:
COMMUNITY EVENT
Redwood Jazz Alliance 2018-19 Season Concert featuring Peter Bernstein, Larry Goldings & Bill Stewart
COMMUNITY EVENT
Redwood Jazz Alliance 2018-19 Season Concert featuring Charles McPherson Quartet