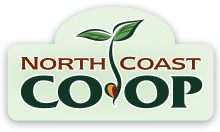 Co-op Calendar
2X Nails Product Demonstration
DEMO
Location:
811 I Street, Arcata, CA 95521
811 I Street, Arcata
Wednesday Jan 03, 2018
10:00 am - 12:00 am
2X is a lavender-infused primer/sealer. This clear coating prevents most nail polish from chipping for for an extended period of time. 2X dries very quickly so it won't add any time to your manicure. It does not make removing your nail polish more difficult.
Apply a thin coating of 2X to clean nails and then apply your polish and topcoat as you normally would. Once the polish is dry, apply one final thin coat of 2X on top and your spectacular long-lasting manicure is set to go.
2X has been proven to double the life of most nail polishes. Please let us know how 2X is making your life easier.
Featured Upcoming Events:
COMMUNITY EVENT
Redwood Jazz Alliance 2018-19 Season Concert featuring Charles McPherson Quartet
COMMUNITY EVENT
Learn about some unique and elegant gifts that will delight your friends and family, while