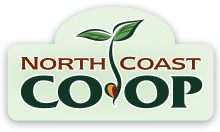 Co-op Calendar
WRRAP Zero Waste Conference
COMMUNITY EVENT
Location:
HSU Campus
811 I Street, Arcata
Saturday Feb 10, 2018
The Waste Reduction and Resource Awareness Program (WRRAP) is a student led organization at Humboldt State University which facilitates education and active change in consumption and waste stream principals.
On February 9 & 10, 2018 WRRAP will be hosting its second annual Zero Waste Conference (ZWC). The conference provides the opportunity for students, professors, scientists, activists, and community members to come together and exchange ideas, experience, and expertise. Through varies keynote speakers, workshops, forums, film screenings and performances.
This two-day event will kick-off with a Zero Waste Banquet. This banquet is open to HSU students & staff, and the community. The banquet will consist of a reception, tabling from campus and community organizations, keynote speakers, and dinner.
Our North Coast Co-op Bakery will be providing zero waste dessert options for the Zero Waste Banquet.
More information here.
Featured Upcoming Events:
COMMUNITY EVENT
Learn about some unique and elegant gifts that will delight your friends and family, while
COMMUNITY EVENT
Redwood Jazz Alliance 2018-19 Season Concert featuring Peter Bernstein, Larry Goldings & Bill Stewart