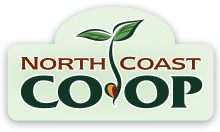 Co-op Calendar
Vision & Goals Kick-Off!
CO OP EVENT
Location:
Eureka Woman's Club, 1513 J Street, Eureka
Saturday Mar 03, 2018
2:00 pm - 4:30 pm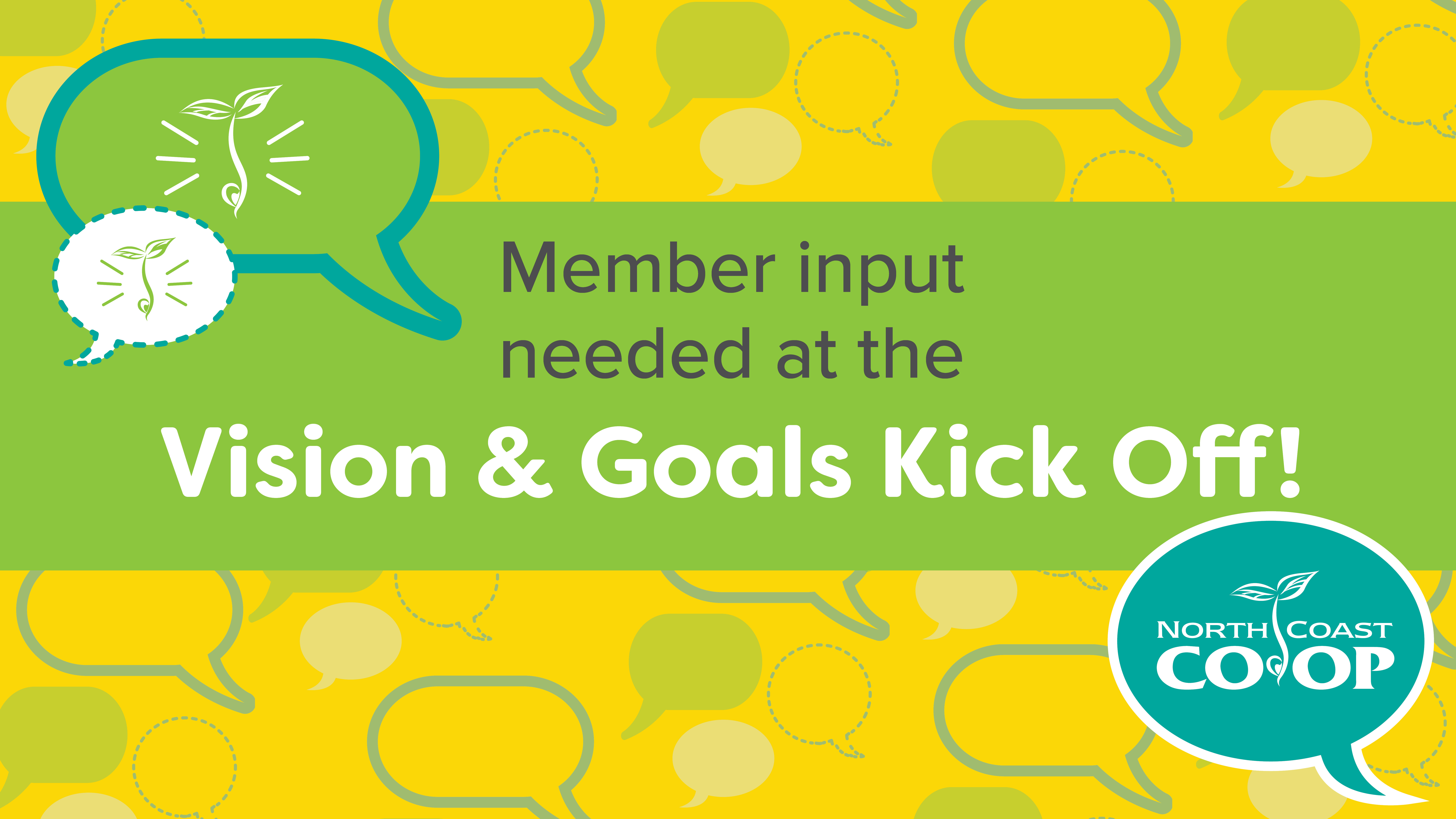 Where do we want the Co-op to be in the next five, ten, fifteen years? Do we want to have more locations? What kind of employer do we want to be? What will our priorities be in environmental responsibility?
In many organizations, answering these questions is something that happens in a room with top leadership. As a co-op, we ask these questions of our membership first.
All Co-op members are invited to join us on Saturday, March 3rd from 2-4:30pm at the Eureka Woman's Club to share their vision of the Co-op with the Co-op's Board of Directors, Co-op staff, and fellow members. It's one of the many steps for writing the Co-op's Strategic Plan for the next five years!
In addition to sharing your goals for the Co-op, you will be able to nominate yourself or other members to participate on the Vision & Goals Committee. The Committee will be responsible for helping create a draft vision with goals and objectives to submit to the General Manager.
Our current Strategic Plan has been very helpful in guiding our operations and our governance work. The main goals are: Develop Our Local Foodshed, Invest in our Future, Educate and Advocate, Enhance the Co-op Experience, and Promote Environmental Responsibility.
We look forward to hearing what our members think should be focused on in the next chapter of our Co-op! Refreshments will be provided, and attendees will have the chance to win a $100 Co-op shopping spree!
Featured Upcoming Events:
COMMUNITY EVENT
Learn about some unique and elegant gifts that will delight your friends and family, while
COMMUNITY EVENT
Redwood Jazz Alliance 2018-19 Season Concert featuring Peter Bernstein, Larry Goldings & Bill Stewart